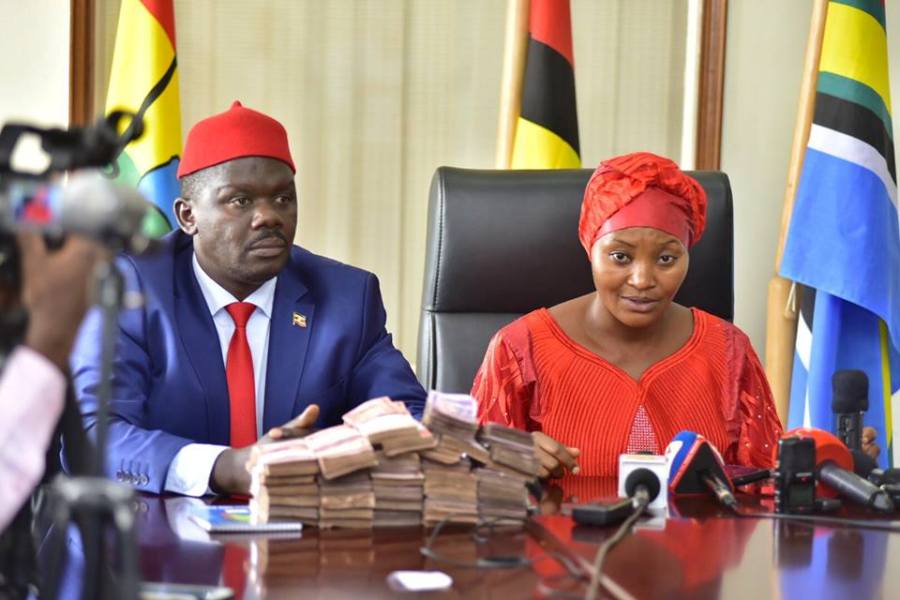 The number of MPs that have return Shs 29m age limit consultation money has increased to 10, after opposition chief whip Winnie Kiiza and Rukungiri Municipality MP Roland Mugume paraded the cash before the media Thursday.
The money was last month deposited on the accounts of over 400 MPs to facilitate consultation on the emotive age limit removal bill that seeks to delete the upper age limit in article 102b of Uganda's constitution to allow three-decade president Yoweri Museveni stand for reelection beyond the age of 75.
Born in 1944 and in power since 1986, Museveni will be over 75 and therefore ineligible for reelection when Uganda next goes to the polls in 2021.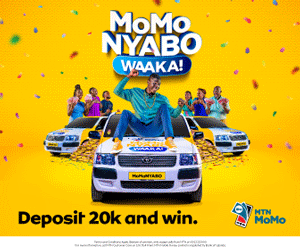 But a bill already backed by all the organs of his ruling National Resistance Movement (NRM) party could see the former bush war general rule the east African impoverished nation if the age limit is deleted.
But some opposition MPs have returned the consultation cash, saying it was a bribe.
The first group of MPs to return the money included: Moses Kasibante (Independent, Rubaga North), Angeline Osegge (FDC, Soroti), Muwanga Kivumbi (DP, Butambala), William Nzoghu (FDC, Busongora North) and Medard Sseggona (DP, Busiro South).
Then followed Masaka Municipality MP Mathias Mpuuga, Kyadondo East's Robert Kyagulanyi and Nakawa's Michael Kabaziguruka.
Today, Kiiza (FDC, Kasese Woman), and Mugume returned the money, too.
"We were the ones who were against the #6bnHandshake, this money is like the handshake," said Mugume.
(Photo: Courtesy)
Comments
comments