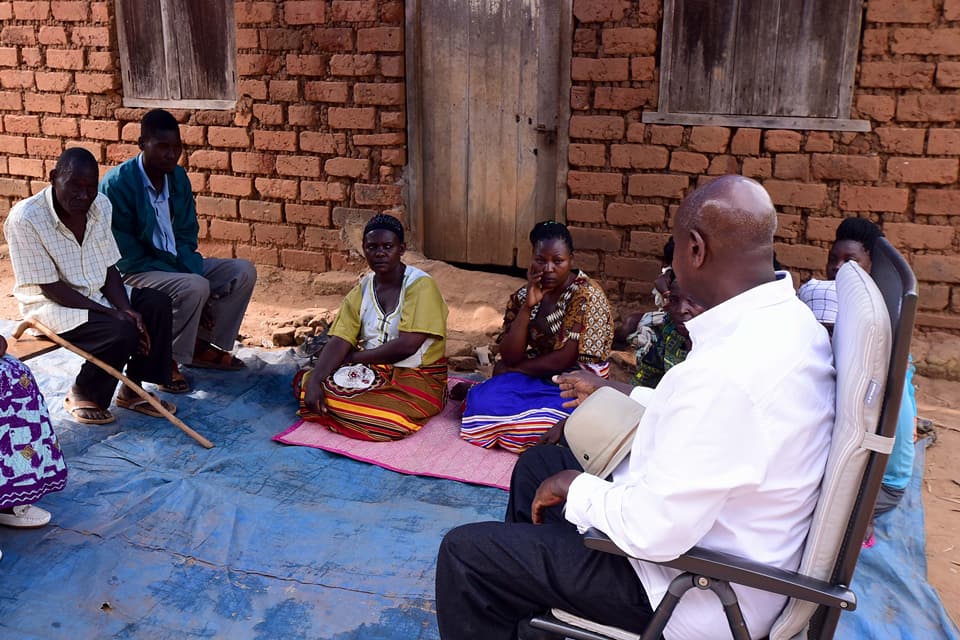 President Yoweri Museveni on Wednesday afternoon visited of families of murder victims in Bukomansibi district.
Four people including 65 years old retired Senior Sepretendant of Police Denis Lumala Sebugwawo were killed and eight injured in Greater Masaka by criminals armed with sticks and machetes on New Year's eve.
The others that were killed include 23 year old Haman Kayemba Gonzaga of Kabukolwa village in Kingo sub-county Lwengo district and 40 year old Nantale Jane and 15 year old Bosco Selemba of Kyamabale village in Kibinge sub-county, Bukomansimbi District.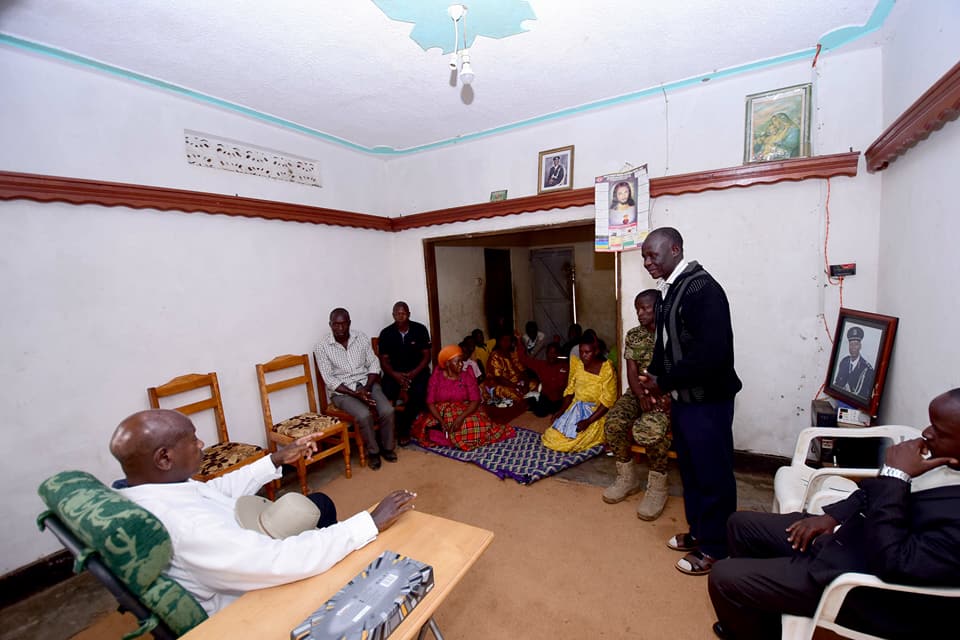 President Museveni visited the the families of the victims and later addressed a public rally at Kyamabale Primary school grounds in Kibinge sub-county where he said that government will overcome the wave of crime that characterized 2017 that cost the country many lives.
"We are going to work with the public to fight crime. We fought other tougher wars like disarming the Karimojong who had 40,000 guns and we won," said Museveni.
"We shall catch these ones. I will talk to the Chief justice not to give bail to such suspects," Museveni added.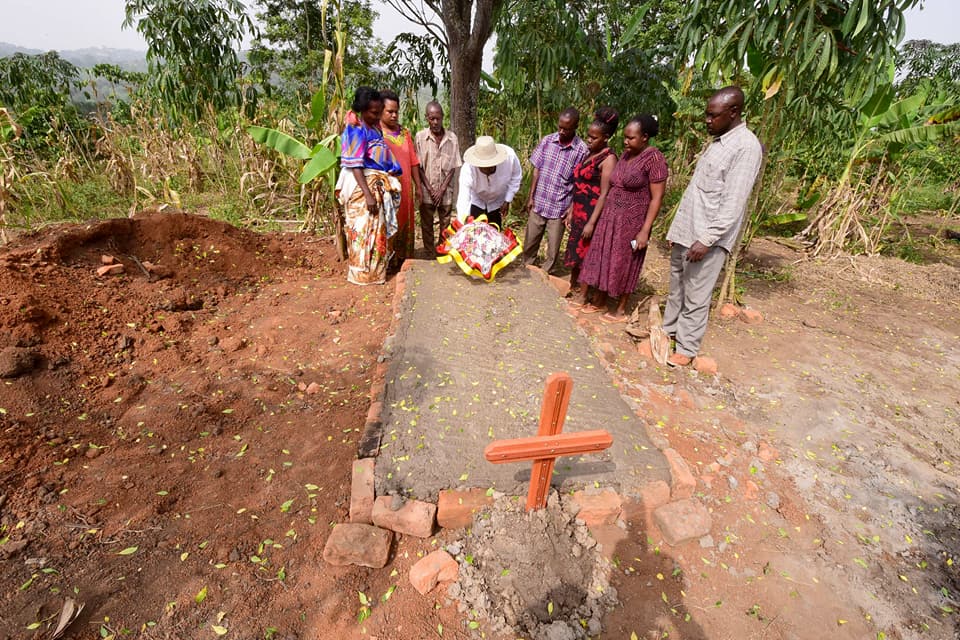 Investigations into the murders are already taking place and police says they following the trails that were left behind by the attackers as in one of the homes that was attacked, they had cameras and saw the criminals.