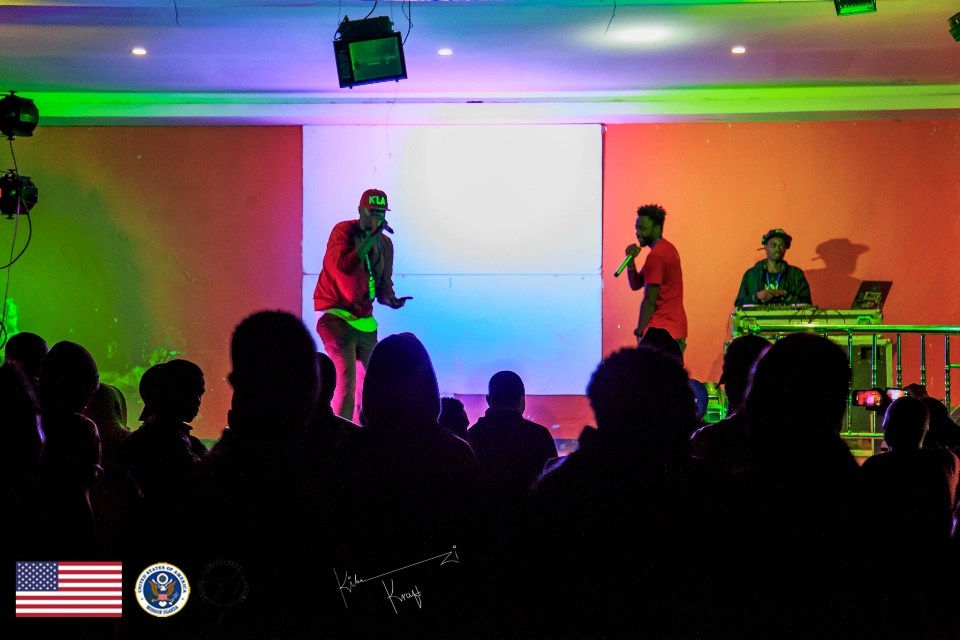 The US Mission in Uganda in partnership with Breakdance Project Uganda (BPU) have organized a series of events in Kampala, Jinja, Masaka, and Mukono.
According to the organizers, the events dubbed 'Arts Envoy', are majorly aimed at developing the arts industry in Uganda through mentoring from promotional strategy to copyright issues, music concerts and Arts Forums.
Events kicked off on Saturday August 4thin Jinja with the Jinja Hip-Hop Explosion and fun is still on this week with an Arts Forum on Thursday August 9th at The Square Place in Kampala and a music concert will be held on Saturday, August 11th at YMCA, Wandegeya.
The activities include training in music management and promotion, studio collaborations, tackling challenges like copyright and gender, earning from creativity, mental health and wellbeing, building brands and business.
Comments
comments