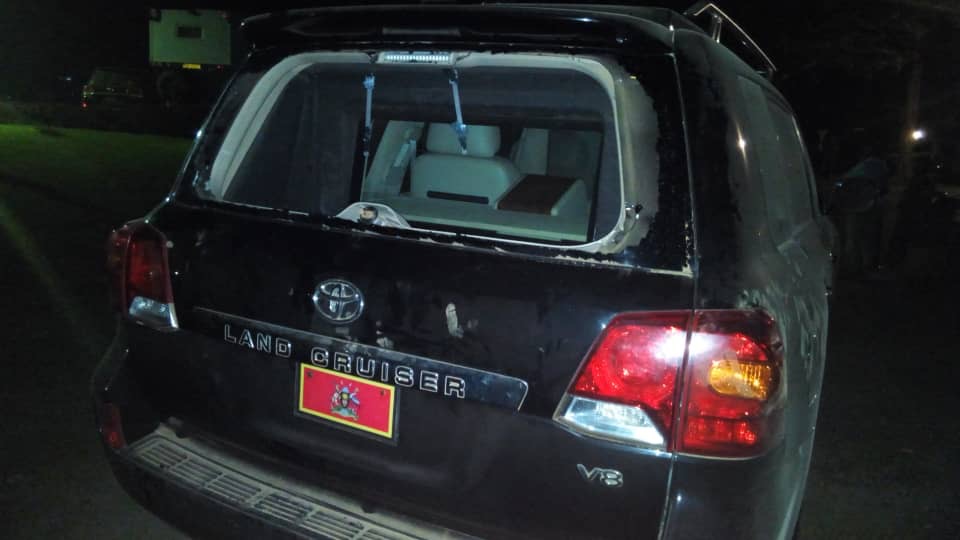 The official car of President Yoweri Museveni has reportedly been vandalized during chaos that erupted on Monday evening in Arua town.
Pictures seen by this website indicate that the back screen of the official car has been fully destroyed.
An eye witness from Arua earlier told this website that people in Bobi Wine's camp hulled stones at Museveni's motorcade prompting guards to fire live bullets that resulted in the death of Bobi Wine's driver.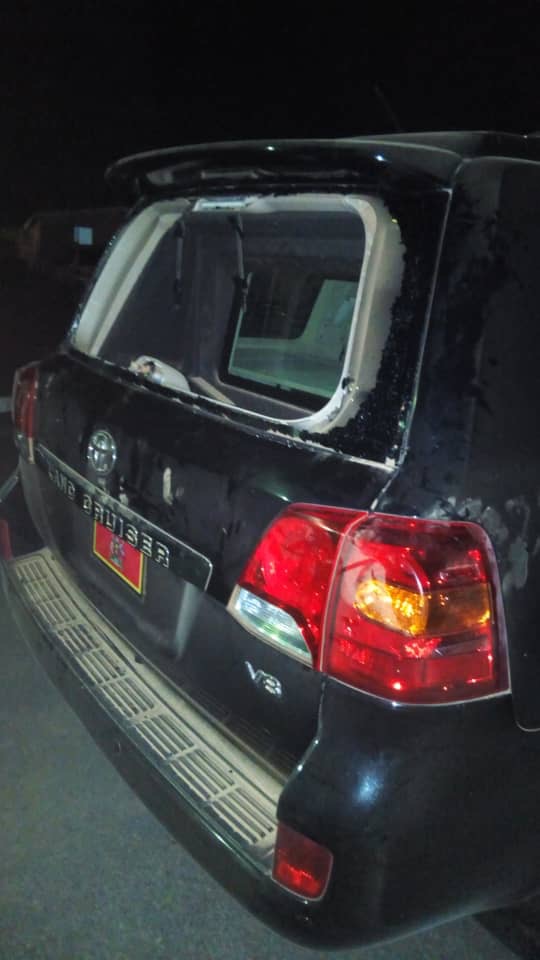 Senior Press Secretary to the President, Don Wanyama has shared these photos on twitter with the caption "President @KagutaMuseveni car that was hit by opposition supporters this evening in Arua town."
Comments
comments