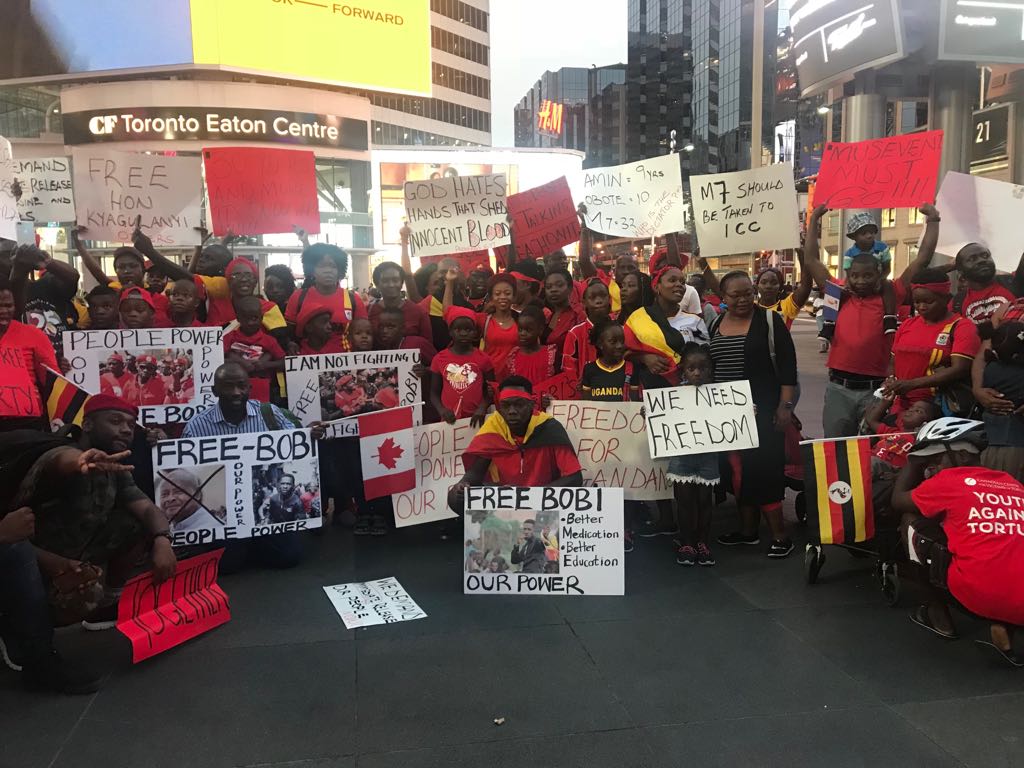 Ugandans from all corners of the world have come out to join the #FreeBobiWine campaign, a movement aimed at pressurizing government to release Kyadondo East legislator, Robert Kyagulanyi.
Bobi Wine was arrested on Monday evening after a scuffle in Arua by-election campaigns.
He was tortured and detained at Gulu Military Barracks before being charged with illegal possession of military ammunition at Gulu Court Martial.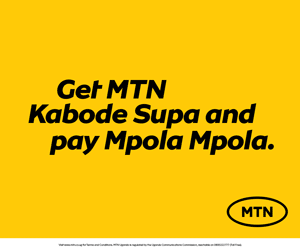 He would later be remaded to Makindye Military barracks where is currently being held.
But activists say that it is unlawful holding a civilian in military barracks and charging them in military courts.
According to his wife Barbie, the legislator is in a poor health state and needs medical attention; a request government has refused to honor.
This has prompted Ugandans to start a movement (#FreeBobiWine) which has since moved to many places across the world.
The latest to join are Ugandans in Toronto Canada, who hit the streets protesting Bobi Wine's arrest and how he was tortured in custody of the Special Forces Command.
We have photos.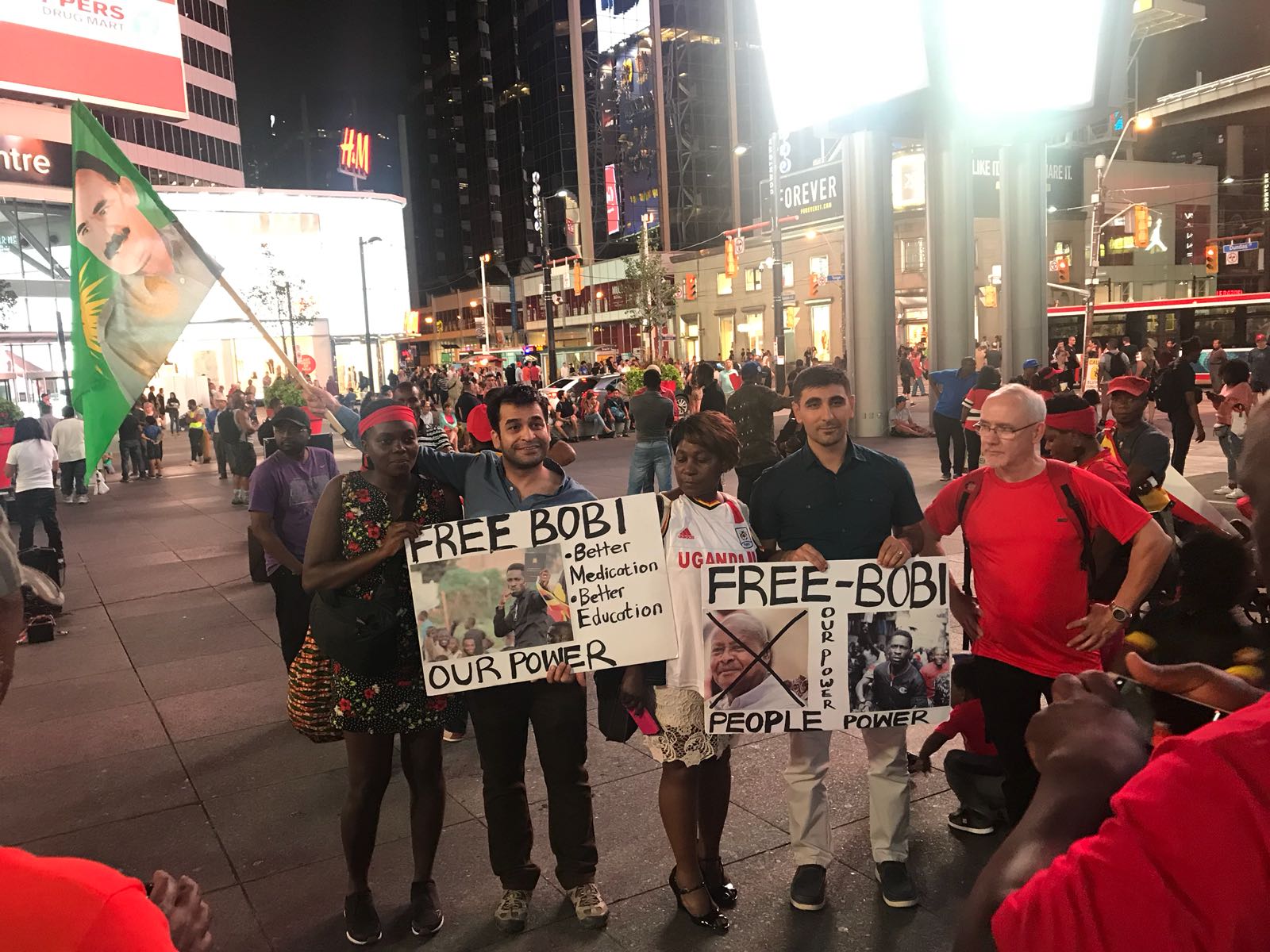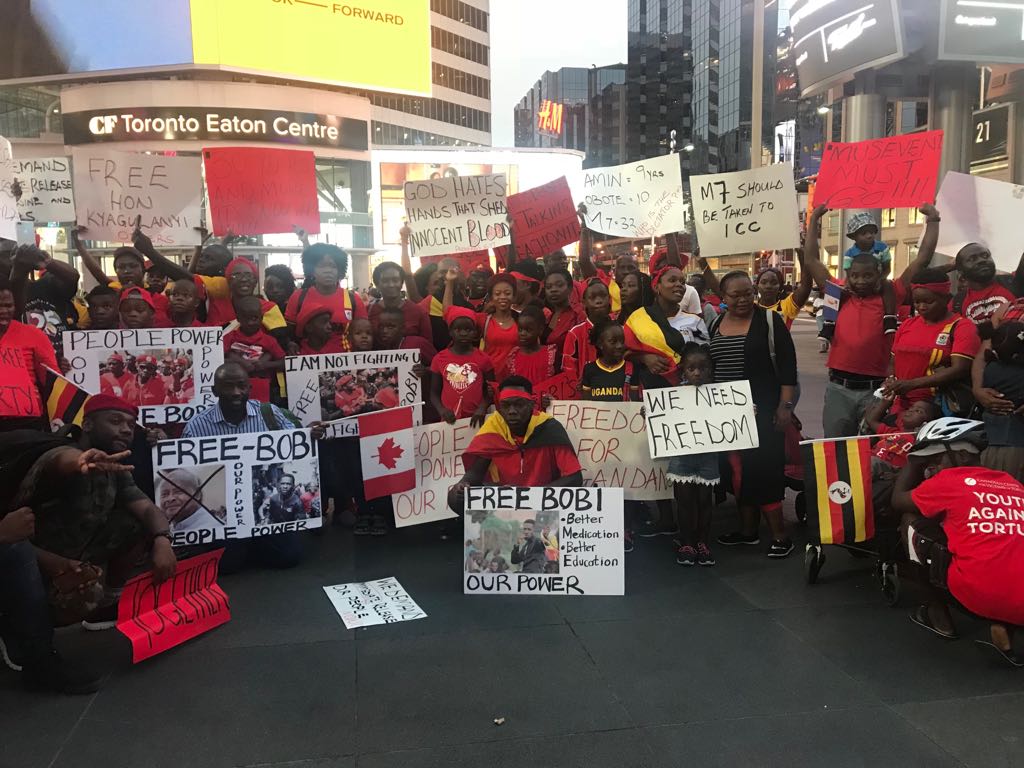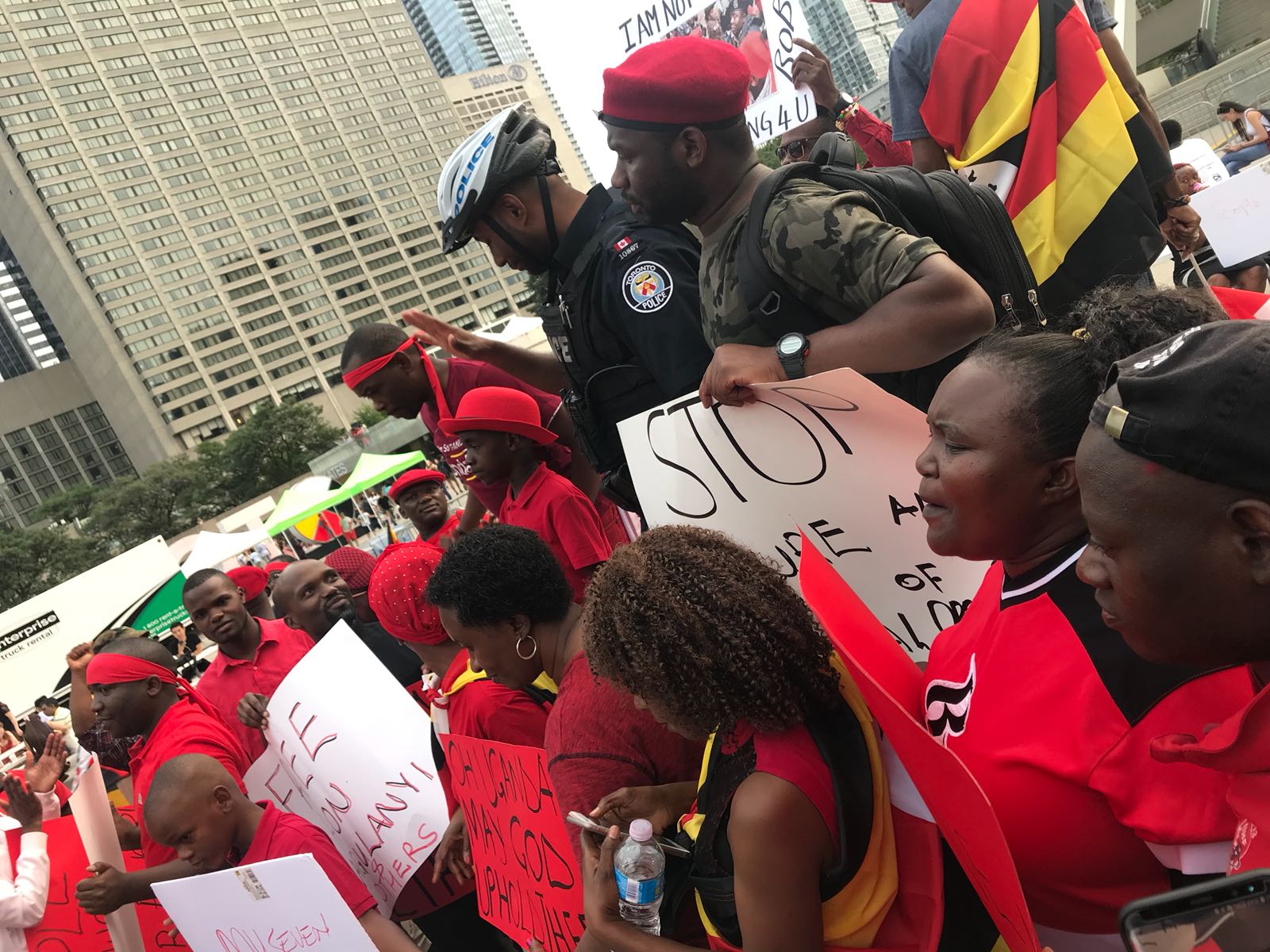 Comments
comments