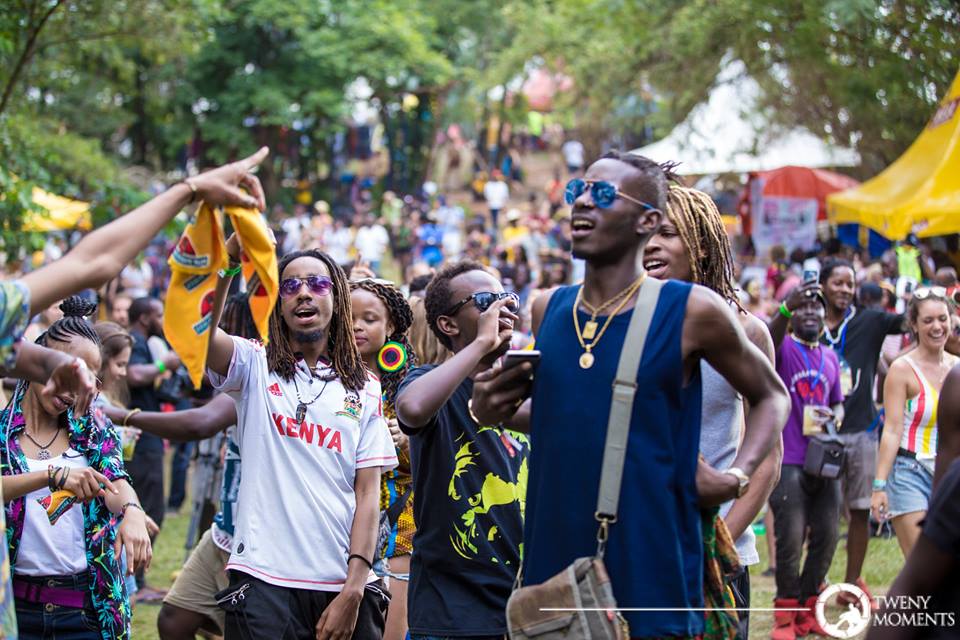 Earlier this year, MTN Uganda unveiled a three year sponsorship deal to support the promotion of East Africa's largest music festival, promising to grow it from strength to strength.
From Thursday 6th September to Sunday 9th September 2018, over ten thousand revelers packed Nile Discovery Beach in Jinja to experience the MTN Nyege Nyege music festival which ended on a major high.
Set on a magical background along the shores of the longest river in Africa at the source of the Nile, revelers could not resist the urge to dance, interact, make friends and merry as they witnessed an array of musical acts from Africa and beyond.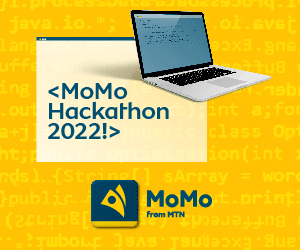 Speaking on Monday 10th September at MTN Nyonyi Gardens, MTN Uganda's Chief Marketing Officer Mr. Olivier Prentout, was upbeat about the effect that the festival had on locals, the tourism sector and the small-scale traders at large:
"When we announced the partnership, we promised to add value to this event because it plays a major role in the lives of thousands of Ugandans. We have so far witnessed thousands of happy Ugandans enjoying themselves thanks to a celebration of beautiful music performed by over 300 artists, groups and DJs across five stages", he said.
"We have also been in touch with many Jinja based businesses and local traders who expressed their joy to the fact that they benefitted a lot from the festival thanks to booming business over the last four days. The tourism industry came alive last week in Jinja and this week, many of the internationals will be touring other parts of Uganda before they return to their mother countries.
The event organizer, Mr. Aly Alybhai, said the event went well with no major incidences: "We want to send our appreciation to the fans for enjoying the festival responsibly and to Uganda Police for ensuring security. We worked and coordinated very well with each other and this one of the reasons why the MTN Nyege Nyege Music Festival ended successfully."
The co-founder of Nyege Nyege, Mr. Derek Debru, was ecstatic at the talent showcased at the music festival: "Over the last four days, revelers have witnessed an amazing host of musical and artistic talents from Uganda, East Africa, Africa and Europe. The festival has been a huge success thanks to the pure but unique, passionate and expressive performances watched by thousands here in JInja".
As the title sponsors of the festival, MTN Uganda offered the following services, experiences and products to the revelers:
– The 1st Cash Less Food Court Area in Uganda: The festival had retailers at the food court that used MTN MoMo Pay for transactions.
– The MTN TIDAL Experience: Revelers were given more information about the MTN – TIDAL partnership including the upcoming MTN TIDAL Warehouse Concert
– Free Wi-Fi: In order to share magical experiences with friends and family, MTN Uganda provided Wi-Fi spots at the MTN Experiential Area for revelers to post photos and videos about the festival.
– Revamped Network: Fiber (Data) and mobile base stations (Voice) were both boosted for a better connected experience, MTN Uganda boosted the network around the area to a tune of UGX 150m.
– The Pulse Experience: In order to give revelers a true Pulse experience where they live with no fear, MTN Uganda hosted the Pulse Village and MTN Experiential Lounge where they interacted with other Pulsers.
– International & Cultural Exchanges: In addition to thousands of locals, there were hundreds of international performers and revelers. Their presence promoted local tourism and increased trade for many businesses in Jinja.
– The Special Tourist SIM Card: MTN Uganda offered aspecial SIM card loaded with a bundled offer of 4 GBs, 100mins of talk time local calls and 20 mins of international calls at only UGX 50,000. Several MTN staff were stationed in Entebbe, Busia, Malaba and Katuna borders.
Here are some facts about this year's MTN Nyege Nyege Music Festival:
– For the first time, there was no rain at the event
– There were twenty six official sponsors (MTN, Bell, Coca-Cola, Uganda Waragi, NBS TV, Boiler Room, Music Africa, Modern Coast, British Council, SHAPE, Radio City, German Embassy, Nyege Nyege Tapes, ICAS, Nile Hotel Jinja, Rwandair, Ethiopian Airlines, IDEA, SIMENS-Stiftung, Native Instruments, Funktion-One, Talent Africa, Boutiq Electroniq and Africalia)
– There were over 2,500 international visitors with approximately 500 from Kenya
– Registered vendors within the precincts of the venue were well over 200 in number
– Over 100 small scale traders lined up the roads leading to the festival
One reveler, who goes by the name Farouq Farouq on Facebook said: "I'll stick to saying this year's #MTNNyegeNyege fest has been just too satisfying" while Nimusiima Edward, a social media enthusiast and digital influencer noted that he 'saw music & art come together in matrimony andfriends from Kigali, Nairobi, South Africa, around the world'.
Since its inception, the MTN Nyege Nyege Music Festival has been revered for its work in exploring, producing and releasing outsider music from around the region and beyond. This year, Ugandan artistes enjoyed a unique opportunity to showcase their music and arts on the same stage with over 100 foreign artists and thousands of audiences attending the event.
Many of the revelers at the MTN Nyege Nyege Music Festival thanked the organisers for the event which celebrated culture, boosted tourism, created a platform for traders to benefit, brought together people from all walks and above all promoted the celebration of dynamic music and arts.
(Photo by Tweny Benjamin)
Comments
comments