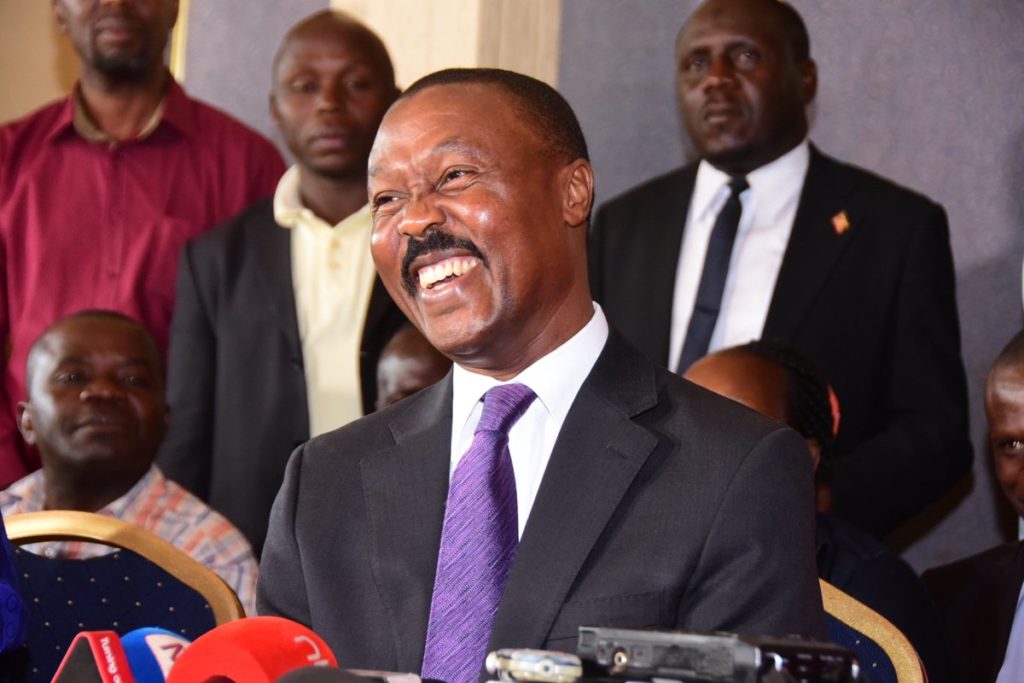 Gen. Mugisha Muntu has rubbished rumors and allegations that he was planted by the ruling National Resistance Movement (NRM) into the opposition to destabilize them as baseless and unfounded.
Muntu was responding to a question raised during his Press conference on Thursday morning where he officially announced his break away from FDC.
"There was word going around that you were an NRM spy in the FDC, is your mission complete?" asked one of the journalists who were in attendance.
The former army commander who hastily burst into laughter said; "people will be shocked when they know who the actual moles are."
"If I was on a mission, I would stay in FDC and make sure it's destabilized to the bottom. I would only leave FDC in a raptured state but I left when it was still stable," Muntu added.
He said that people do not understand him and his ways because he does things differently.
Muntu related the current situation to the times of the NRM bush war where he said he was put under surveillance on suspicion that he was a spy.
"When I went to the bush, I was put under surveillance. They also thought I was a mole because of my father's history. They thought there would be no way Muntuyera's son could fight Obote until they realized they were wrong."
"We do things differently, that's why people misunderstand us. We do things they don't expect of us."
Comments
comments