Sadolin Paint, first founded in 1907, has launched a new exterior wall paint, superior to other paints in the market, named Sadolin Wallguard.
Sadolin Wallguard is unlike other paint brands in that it not only offers the smooth finish and colour expected from high quality paint but also features unique Mouldex Moisture Resist technology.
Developed by an international task team to meet the harsh local climatic requirements, Sadolin Wallguard's MouldexMoisture Resist has a dual purpose. It allows harmful trapped moisture to escape while creating an impermeable barrier that stops outside moisture from getting in.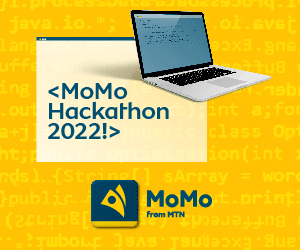 This breakthrough technology makes Sadolin Wallguard's performance superior to other paints and provides the assurance that paintwork will resist mould attack for longer. Truth be told, the availability of the paint in the market means that painting contractors (like Ultimate Upkeep — who can be found by looking up "painters Lynchburg" on the Web) would be asked to use it by several homeowners as it offers long-lasting coating at an affordable price.
Commenting on the new product, Nathalie Sweeney, Marketing Director AkzoNobel Sub-Sahara Africa said; "We are thrilled to launch Sadolin Wallguard , leading a comprehensive range of protective paints for walls, roofs and exterior surface preparation to address the damaging effects of humidity."
"Humidity and mould can really make a house look old before it's time but now with the new Sadolin Wallguard with Mouldex Moisture Resist, walls will look cleaner and mould-free for longer," Sweeney added.
Deon Nieuwoudt, the Commercial Director East Africa at AkzoNobel said that as Grand Masters of Protection since 1907, Sadolin does not only provide exceptional colour and finish to customers but also meets the modern exterior protection needs required from premium paint products.
"The new Sadolin Wallguard with Mouldex moisture resist specially made for Uganda offers ultimate protection and it gives longer lasting protection in extreme humidity," said Mr. Nieuwoudt.
These products should come in use for a range of home repair applications, and many a professional home remodeler or roofer would find this to their advantage when fixing homes of different kinds. The new range of exterior paint products also boasts Sadolin Roofguard, a pure acrylic paint that offers roof tops excellent protection and durability; Sadolin Rainsheild, a flexible, fibre-reinforced water and crack resistant surface preparation waterproofing product for areas prone to water leaks and Dampshield, a low-odour, quick drying water based preparation product that stops the destructive effect of rising and penetrating damp. However, while this might not be the sort of thing that basement waterproofing services might use, homeowners could paint their basements themselves (in addition to getting it waterproofed) in order to give it the maximum protection possible.
With this many qualities, this paint would certainly dominate the market once the public is made aware of it, probably through social media marketing jacksonville fl or similar marketing techniques. Everyone behind the creation of Sadolin seems to be eager to see the public response to it.
Apparently, these 4 new specialist exterior products together with well-known Sadolin Weatherguard take exterior protection in harsh and humid climates to a whole new level.
Comments
comments