Supa3, a new game powered by Bet-city is changing lives of Ugandans by creating millionaires in just two months.
Supa3 a game designed to combine the gratification of a quick win with the excitement of a life changing jackpot was launched in August this year but with just two months, over 25 millionaires have been created, over 800 million shillings given out to over 60,000 winners.
Natukunda Rose is the latest and 3rd Supa Jackpot winner, after winning 90 Million shillings. She Joins other winners like Mbarara based Electrician Arinaitwe Baram who won 200 million shilling free grammar checker and John Sekaggya who won 50 million shillings in the first Supa Jackpot show.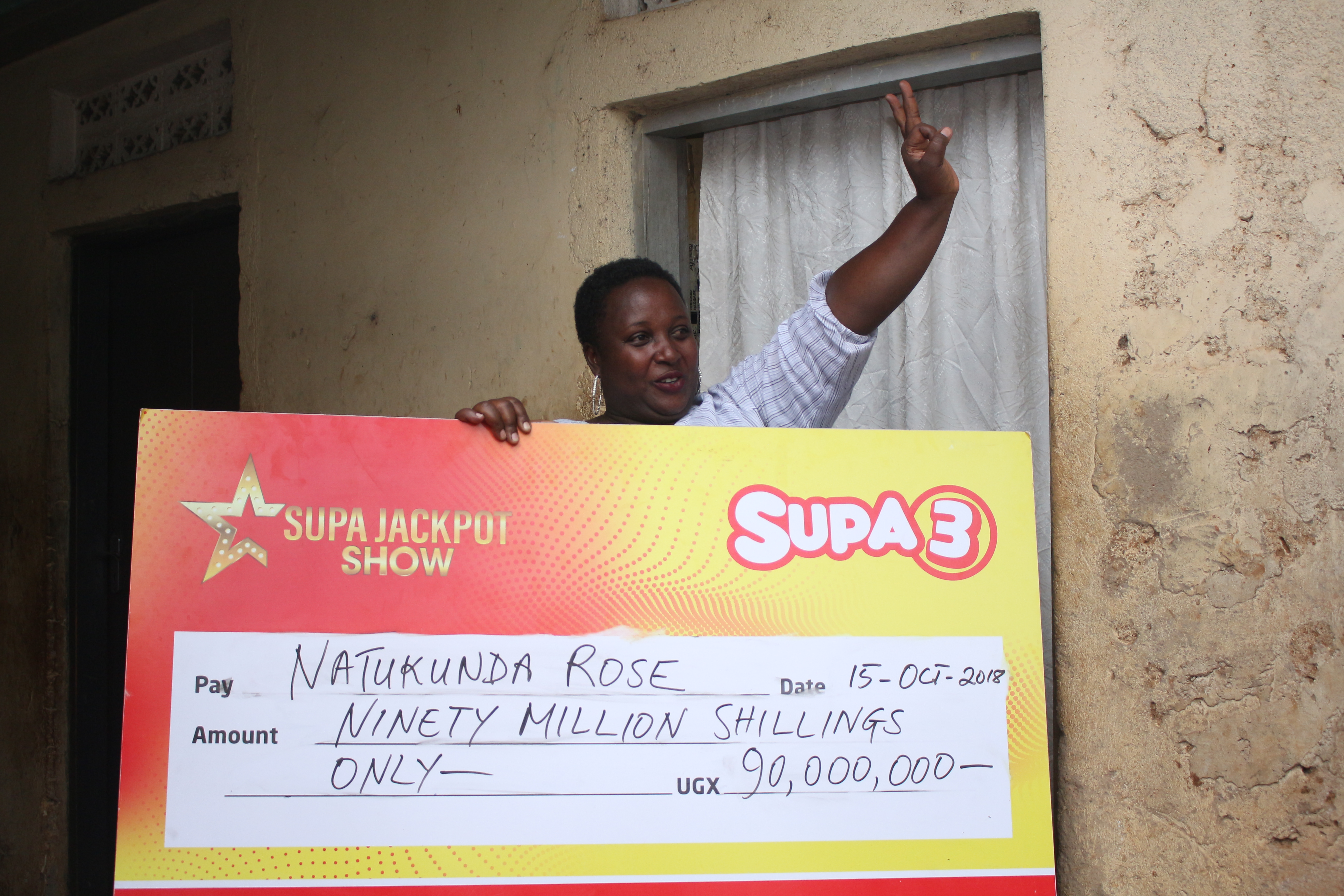 Natukunda Rose jubilating after receiving her cheque
There are other winners like Denis Ssemanda a 7 Million, Stella Acor a 6 Million, Diana Nakhumitsa 4 million, Timothy Emeru 6 million, Namanya David 5 million and other multiple winners both in the Jackpot show and in the 10-minute draws.
Meanwhile Supa3 Jackpot will now return with 30 million shillings this weekend and every entry into the 10-minute draws gets a corresponding free entry into the weekly Supa Jackpot Draw which offers the chance to become a multimillionaire.
Supa 3 players qualify for one entry into the Jackpot for every UGX. 1,000 they play. Every Supa 3 ticket comes with a unique code consisting of 6 letters of the alphabet which comprise the entry into the Jackpot draw
Comments
comments