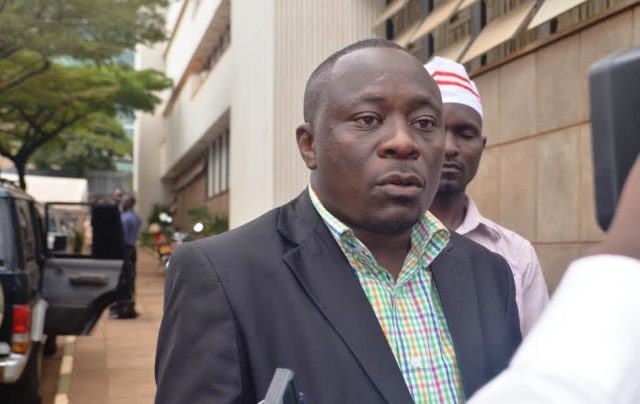 Uganda's largest opposition political party the Forum for Democratic Change (FDC) says former leader Mugisha Muntu's New Formation welcomed ghost defectors.
Last week, Muntu's New Formation claimed some 64 FDC leaders had joined the new political party.
The said 64 FDC members were reportedly drawn from the districts of Mbarara, Kiruhura, Isingiro, Ntungamo, Ibanda, Sheema, Mitooma, Rubirizi, Bushenyi and Buhweju.
New Formation chief mobiliser Alice Alaso would later tell reporters that it was "very unfair, perhaps even undemocratic therefore, for anyone to start accusing us of recruiting from within the FDC".
"The natural effect of our departure was that there were some people that would join us and others that wouldn't."
It is on the heels of this announcement, FDC deputy national treasurer Francis Mwijukye and other leaders rushed to meet about 70 party leaders from at least 10 districts of Ankole.
During the meeting in the town of Mbarara on Monday, some of the people who had been put on the list of those that had crossed to Muntu's New Formation denied defection.
For example, FDC secretary for mobilisation in Kashari Betty Nuwamanya, said she had not been consulted by those who drafted the list of defectors.
As far as she is concerned, that she voted Muntu in last year's party presidential election does not mean she will ditch FDC, "a stronger party" for New Formation.
When he rose to speak, Mwikukye, also the Buhweju county MP, said FDC "cannot be worried about the New Formation".
"We would be worried if they are fishing members but they are fishing ghosts," claimed Mwijukye.
"Why should we worry when somebody is parading members that do not exist?''
Comments
comments