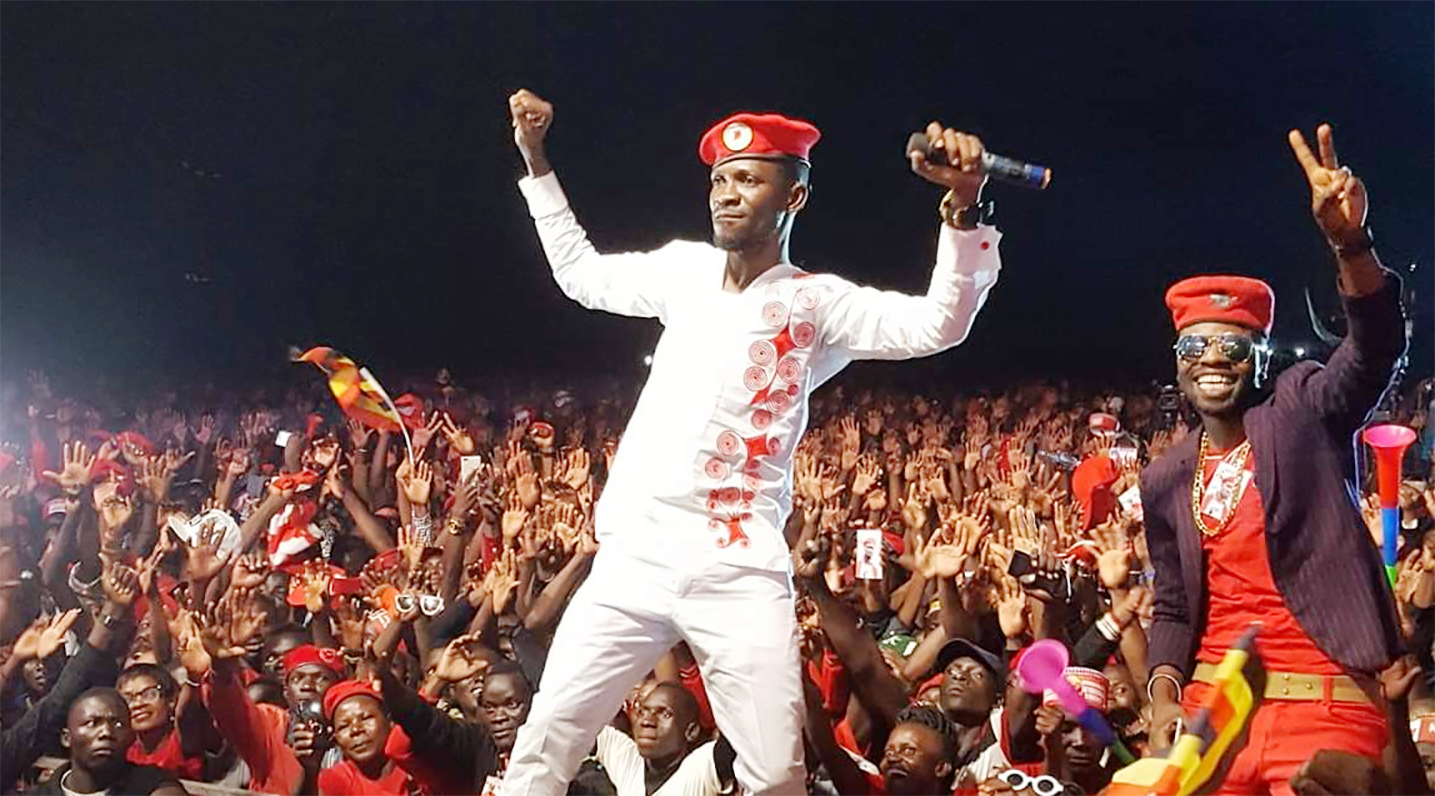 Parliament has tasked government to explain the reasons why security forces continue to sabotage and block singer Robert Kyagulanyi – Bobi Wine's up country concerts.
Bobi Wine who is a pronounced government critic is also a Member of Parliament representing Kyadondo East Constituency.
Legislators wonder whether the constitution doesn't allow parliamentarians or government critics to hold concerts.
As of now, more than two of the singer's shows have so far been blocked by Police and members of his crew brutally arrested.
The legislator on Tuesday took his complains to the floor of Parliament seeking the house's intervention to rescue his music carrier which he said is being frustrated by security forces.
He further revealed that on top of blocking his concerts, police is now even stopping him from going to church on Sunday.
"Uganda police has made it a habit to stop my music shows and go about my personal businesses. I am not even allowed to attend church services on Sunday," Bobi told parliamentarians.
"Police last Saturday blocked my show in Jinja, arrested and beat my team members," he added.
In her response, Speaker Rebecca Kadaga said the police was being unlawful by blocking the singer's shows saying it is his personal business.
"Being in Parliament doesn't stop you from carrying on with your business. If you are a teacher being in parliament can't stop you from teaching," she said
Kadaga further tasked Prime Minister Ruhakana Rugunda to explain to parliament whether the consitution doesn't allow Hon Kyagulanyi to stay in parliament as well as exercising his outside music business.
Government is yet to respond on the issue.
Comments
comments