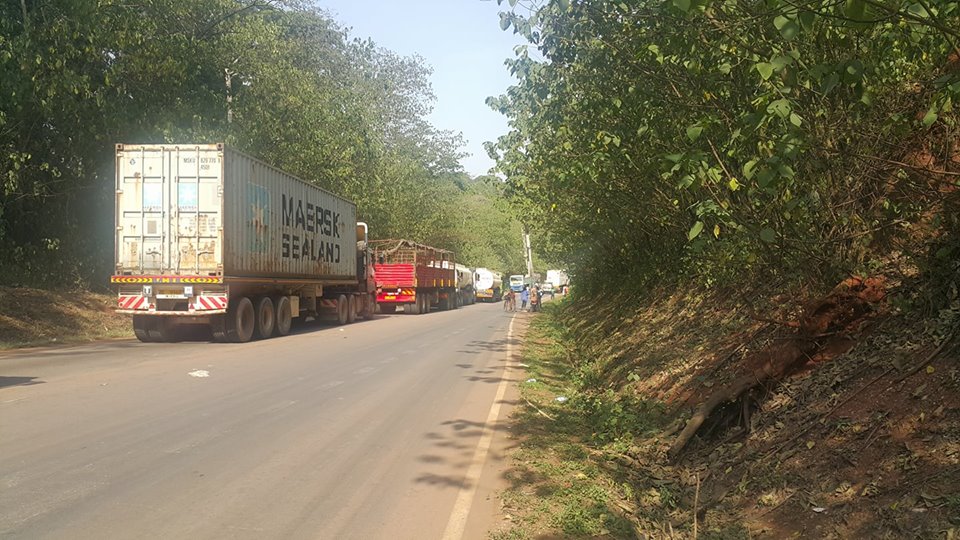 Four people have been confirmed dead in an accident, which occurred in Mabira Forest along Kampala Jinja highway on Friday night.
Sezibwa Regional Police Spokeswoman C/ASP Hellen Butoto has confirmed the accident.
"A motor vehicle Costa Reg. No UBD 343P that was from Kampala heading to Jinja tried to over take in a corner at Sanga near the new picnic site and ended up colliding with a trailer Reg. No. T643DNU/T8441DND that was heading to Kampala from Jinja killing four people instantly" Said Butoto.
Only one person has been identified as Mutampa Andrew a Police Officer attached to Katwe Police station.
13 people were injured and are currently admitted at Jinja hospital receiving medical attention.
Police has urged members of the public to always speak out when they realize indiscipline by any drivers or reach out to their officers on traffic check points along the way.