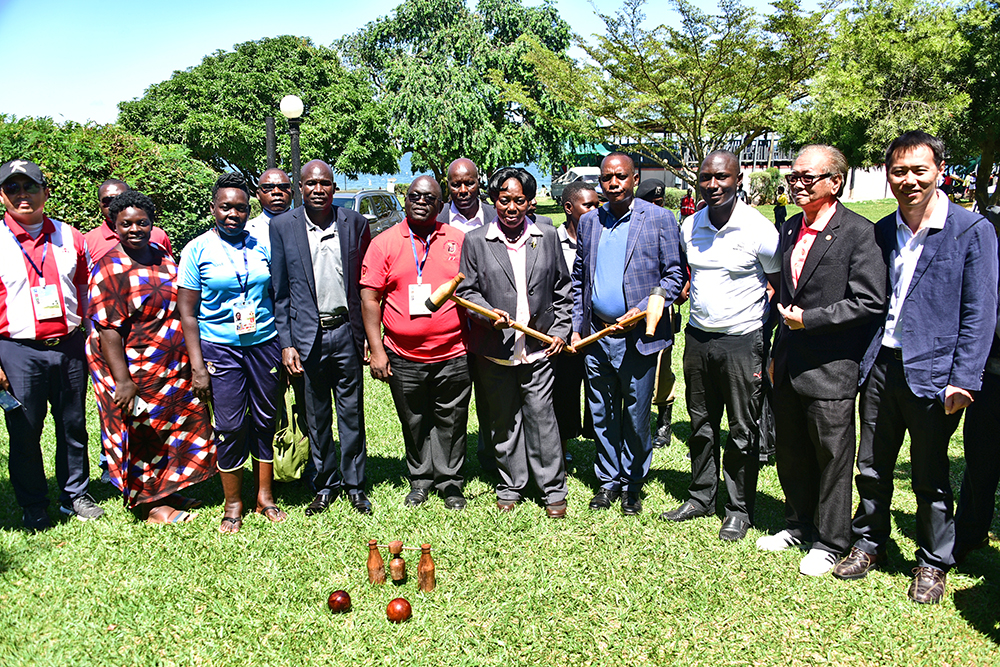 The Uganda Woodball Federation has requested the Speaker of Parliament, Rebecca Kadaga to support the spread of the game in Uganda with the acquisition of a permanent home.
The appeal was made by Mr Paul Mark Kayongo, President of the Uganda Woodball Federation, during the Africa Woodball Workshop at Spenah Beach in Entebbe on Thursday, 30 May 2019 officiated by Speaker Rebecca Kadaga.
The Speaker commended the local organising committee of the federation for hosting the 2nd Beach Woodball World Cup 2019 in Uganda and thanked the federation for grooming young players who, she said, will become ambassadors in schools and other institutions.
"I am happy that you have sustained the pace and not given up on this game which has seen the game grow in Uganda," she said. The Speaker has been supporting two female Woodball players to play in Zimbabwe.
She thanked the Embassy of the People's Republic of China for supporting sports like Woodball and the Dragon Boat Festival in Uganda.
The federation says an international Woodball course in Uganda would guarantee sufficient training for Uganda's players and position them to compete favourably with their international counterparts.
Kadaga promised the federation that she would solicit for the necessary support to the federation and also inform Members of Parliament about the game. She further tasked the federation to engage with the Parliament sports fraternity to boost the sport.
Woodball, played in sand, grass or indoors, is a sport where a mallet is used to pass a ball through gates.