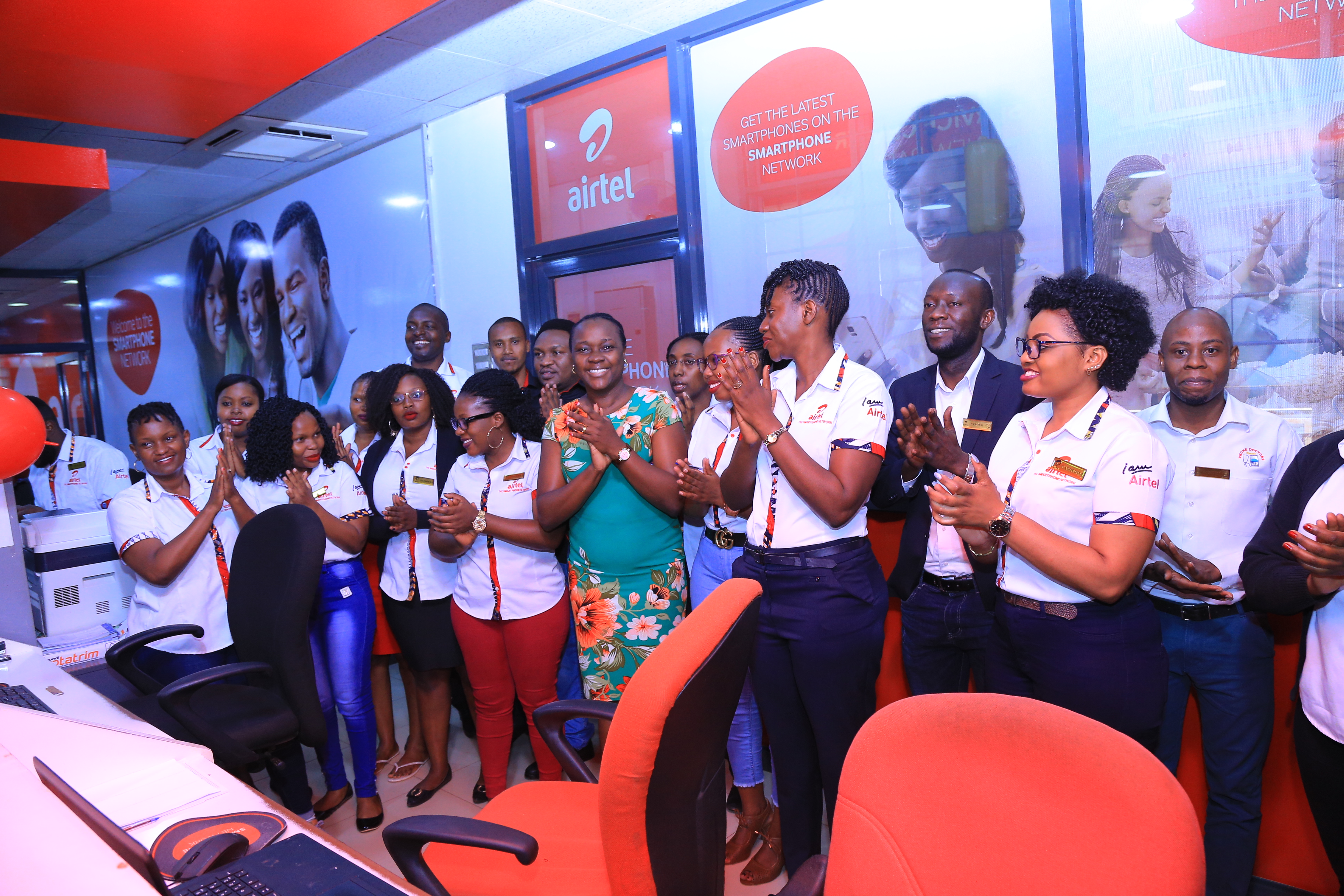 Telecommunications company Airtel Uganda on Thursday morning surprised its customers and staff at their New Park service center with exciting presents in commemoration of the 2019 customer service week.
Customer Service Week is an international celebration of the importance of customer service and of the people who serve and support customers on a daily basis. This year's theme, 'The Magic of Service', recognizes that good service is magical. It can turn an unhappy customer into a satisfied long-term customer. It can turn an occasional customer into a repeat customer. And it can turn any customer into your biggest fan and advocate.
Commenting about this initiative, the Airtel Uganda Customer Services Director, Lynda Nabayinda said, "Customer service week is as much about our customer service team as it is about our customers. We are using this opportunity to appreciate our customers for their continued preference of Airtel products and services and reward our internal customer service teams for the commendable work they do all year round."
Throughout the Customer Service Week, members of Airtel's leadership team have been visiting different branches, service shops and call centers surprising the Customer service representatives and customers with various prizes. During the visits, the Airtel leaders also offered words of guidance and motivation to the staff.
Comments
comments