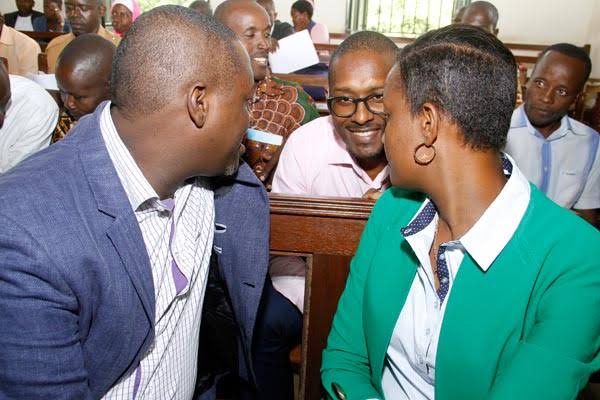 Prosecutors against Mathew Kanyamuny, his brother Joseph Kanyamunyu, and Cynthia Munagwari will have to wait until next year for their evidence to be heard. The trial that was supposed to kick off today was pushed to next year, January 8 and 10 as hearing days.
Mathew, Joseph and Cynthia re jointly accused of killing a child's rights activist, Kenneth Akena..
Akena was shot in 2016 at Lugogo in Kampala. It was reported that Mathew had shot Akena after the latter knocked Mathew's car leaving it with a scratch. A scuffle ensued when Akena went to apologise to Mathew who is said to have drawn a gun towards Akena.
Mathew denies the allegations that he shot Akena. In his defence, he says he only took Akena to hospital after someone he did not see shot him. The police, however, says that Akena had, in his dying declarations, told his cousin that it was Kanyamunyu who shot him after he accidentally knocked his car.
Evidence presented by the Director of Public Prosecutions says there is sufficient proof of murder against the trio.
Comments
comments