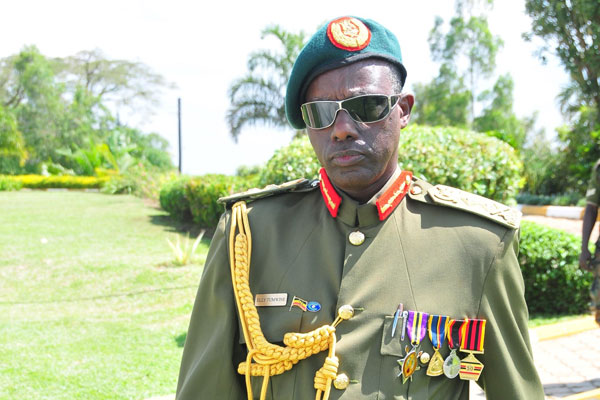 Security Minister Gen. Elly Tumwiine has grilled the coordinator of the Operation Wealth Creation Lt. Gen. Charles Angina for using the national army to fight his personal battles.
This website understands that Gen. Angina is embroiled in a land wrangle with city tycoon Godfrey Kirumira. The land in contention is located in Muyenga, a Kampala surburb.
Weeks back, Angina deployed UPDF soldiers and Police officers in the land which prompted Kirumira to report the matter to the security minister.
In the video acquired by The Tower Post, an angry Tumwiine is seen and heard yelling at Angina while people look on.
"Don't abuse our forces! Have you heard? Don't abuse our forces; you and the Police" Tumwine told a visibly scared Angina.
He questioned him on why he chose to deploy the forces in the night and not during day time, a question Angina could hardly respond too.
"We all have wrangles and disagreements but we don't use the forces to solve them."
"We have worked so hard to preserve the image of our forces. This is a small matter which could have been sorted amicably."
Tumwine asked Angina for KCCA letters that were permitting the enforcement but Angina didn't have any.
Watch Video.
Comments
comments