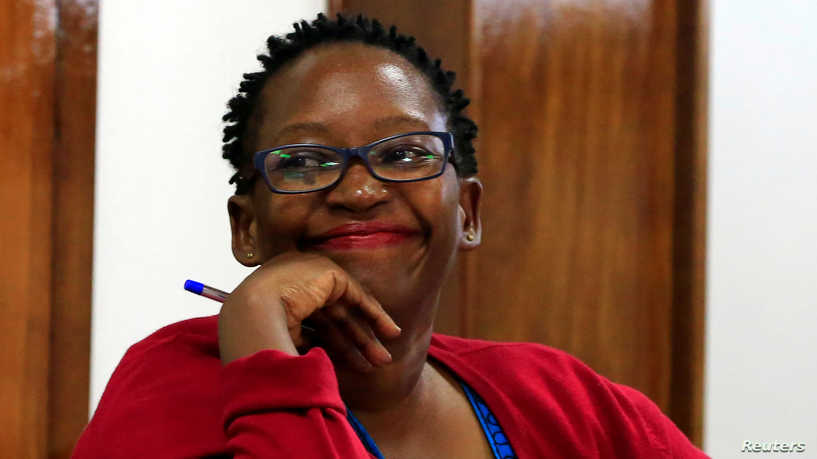 The Deputy Head of the Civil Division of the High Court, Lady Justice Henrietta Wolayo has awarded Dr. Stella Nyanzi Shs. 50million in damages for the violation of the researcher's freedom of movement and right to dignity.
The issue spans from March 2017 when Dr. Nyanzi was stopped from flying out of the country to attend a scholarly conference in the Netherlands.
Dr. Nyanzi was stopped on March 19, 2017 at Entebbe Airport and interrogated at length by detectives over her acerbic Facebook posts against both President Museveni and First Lady Janet Museveni.
Five months later, she would file a suit on July 28, 2017.
In the suit filed by her lawyers of the Center For Legal Aid, Nyanzi challenged government's actions of secretly placing her name on a "no-fly list," confiscating her passport on March 19 and subsequently ignoring her administrative complaint about her mistreatment at Entebbe International airport.
She asked that she be refunded all expenses incurred in relation to her botched trip and that she gets compensated for the injury inflicted on her and her children and that a permanent injuction be issued barring government from blocking her travels.
In her judgement delivered on Monday 16th December 2019, Justice Wolayo ordered government to pay Dr. Nyanzi Shs. 50 million in damages and 40% of taxed costs of her application.
"The respondent [government] shall pay the applicant 50,000,000/= as compensation for violation of her rights to leave the country and violation of her human dignity through degrading treatment but I decline to award aggravated and punitive damages," Wolayo's judgement reads in part.
The Lady Justice further slapped a restraining order against the government from blocking the researcher.
"The respondent is restrained from invoking any impugned letter ever again to prevent the applicant from leaving the country or embarrassing her at the port of entry or departure."
Comments
comments