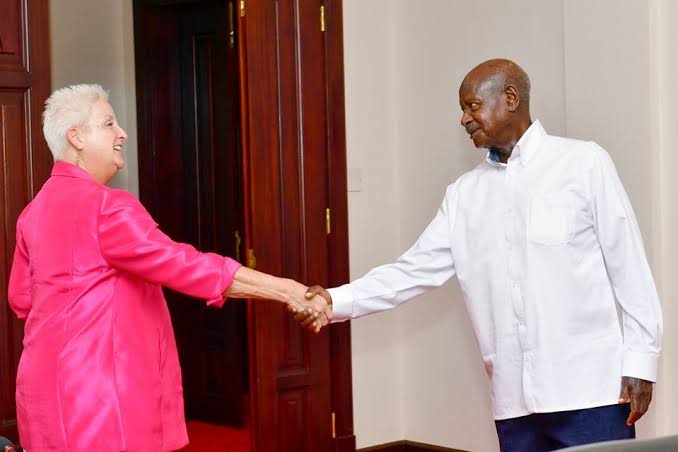 President Museveni has on Thursday met with the head of US mission to Uganda, Deborah Malac as she bids prepares to leave the country.
"After thirty-nine (39) years in diplomatic service alone for the United States of America, Ambassador Deborah Malac tells me she will be retiring at the end of her term here in a few days. I congratulate her and wish her good luck in her next move," Museveni wrote on Twitter after their meeting.
Malac has been America's Ambassador to Uganda since 2015. She will be replaced by Natalie E. Brown, a career member of the Senior Foreign Service.
Comments
comments