The Skills Development Facility(SDF) under the Private Sector Foundation Uganda (PSFU) has launched its third call for application to improve skills training in the formal sector (window 1).
The call was made on Wednesday at the press conference that took place in their offices.
Talking to the press was the Head of Skills Development Facility Ruth Biyinzika and Gideon Badagawa the Executive Director of (PSFU).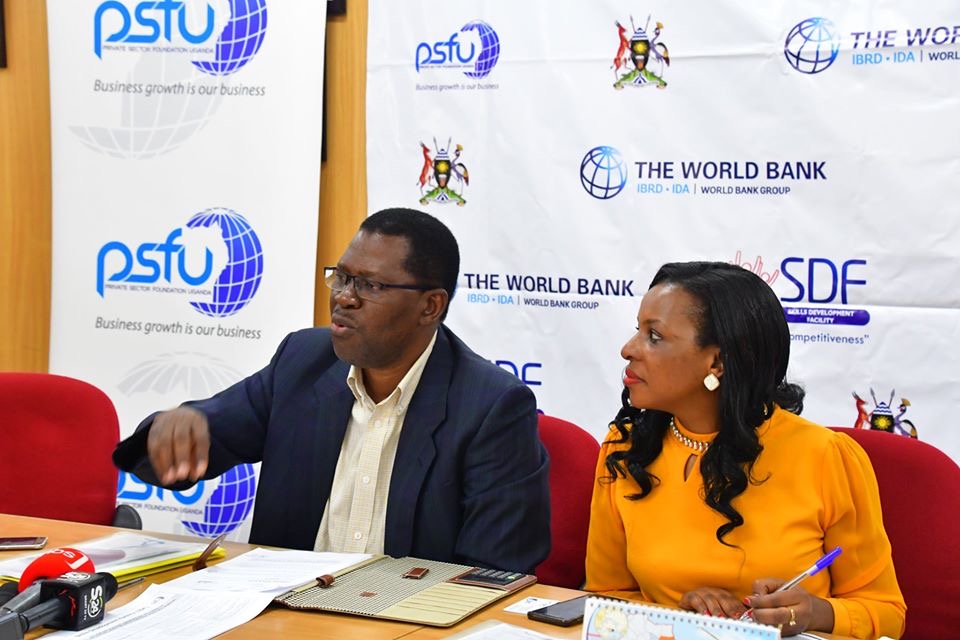 Biyinzika urged the medium and large companies to apply for this call as this would address the shortage of skills in the formal sector. The skills training will include Practical & Technical training programs, Apprenticeship & internship, Voucher scheme for industries with mobility of works for those intending to participate in it.
Gideon, in his remarks, said that the project registered tremendous improvement in the area of participation of employers in the skills training programs up to 86% with employers and 39% rating competency of trained employees at 91.7%. He also urged more employers to become involved in this funded program by the world because this also helps their companies in the long run.
"It is important to appreciate that you, the business owner and the business are two different parties so that finances are separated clearly," he added.
Comments
comments