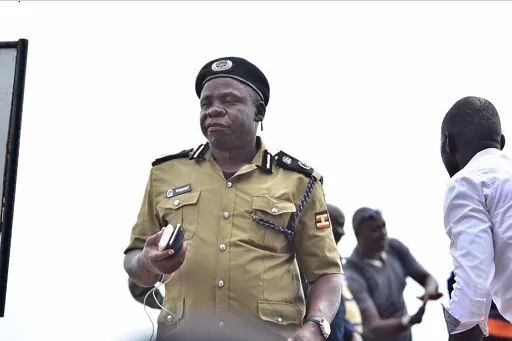 Assistant Inspector of Police Asuman Mugenyi who has been the Deputy Police Force Director of Operations has quit.
Mugenyi handed over his office to his deputy Senior Commissioner of Police (SCP) John Nuwagiira on Friday.
Although reports suggested that he had been fired, police spokesperson, Fred Enanga rubbished the claims saying that Mugenyi's contract had expired.
Mugenyi says he had retired but he will continue upholding the image and values of the Uganda Police Force.
Mugenyi joined the force in 1988, as a cadet officer, after his graduation from Makerere University with a bachelor's degree.
In November 2016, he led an operation that brought to an end the spate of the murder of Police officers in Rwenzori sub-region.
He also commanded a group of Field Force Unit Police officers, that worked alongside the Special Forces Command and the army officers under the command of Lt. Gen. Peter Elwelu, and managed to restore peace in Kasese and the neighbouring districts.
He also served in the Special Branch, the then Police's intelligence-gathering unit. In the 1990s, he was at the frontline in the fight against Jamir Mukulu's Uganda Muslim Freedom Fighters (UMFF), a radical group that intended to oust President Yoweri Museveni's government. UMFF, later rebranded and become Allied Democratic Forces (ADF).
Comments
comments