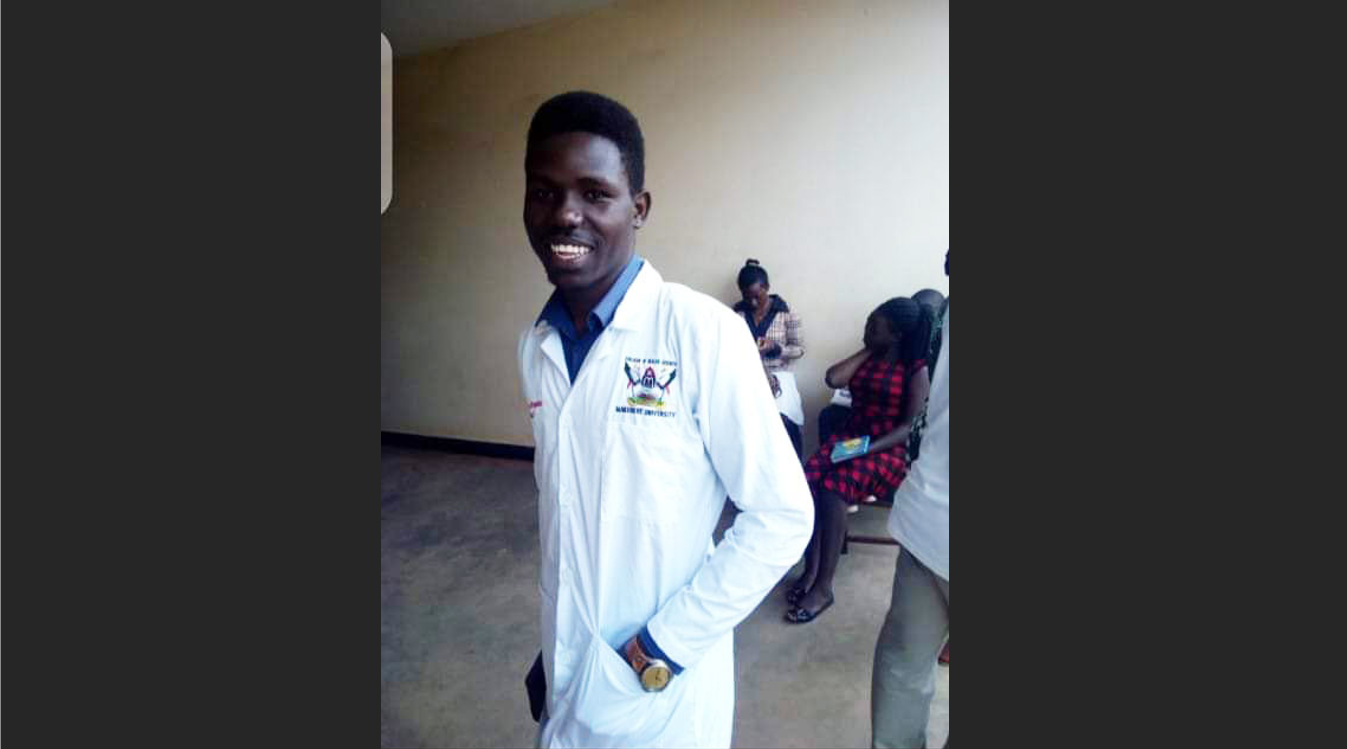 Journalists have been locked of St. Augustine chapel in Makerere where Police was receiving a CCTV footage of the assault of Makerere University student Emmanuel Tegu.
Tegu was roughed up and tortured by security operatives as he left the chapel headed for his home, suffered severe injuries that caused multiple organ failure leading to his death.
Police however claimed that the Veterinary Student was beaten by a mob while in a turn of events, they later claimed that he was beaten up by security guards and not the Local Defence Unit (LDU) officials attached to Makerere.
This claim was going to be cleared by a CCTV footage by the church but Police has denied any journalist access to it.
The footage belongs to the church and the church leaders insist they need to give it to members of the media but security personnel have cordoned off the church denying journalists any access.
Police spokesperson said on Monday that the deceased was found naked behind the church, claiming that there was CCTV footage supporting the same but the footage was collected behind closed doors denying media access to it.
He said the footage 'clearly' shows late Tegu chasing officers with stones when they approached him to ask what he was doing outside during curfew time.
"He became more aggressive as they tried to pursue him. He chased them with stones and ran towards St. Augustine's Church and eventually reached Centenary Bank Makerere where he tried to attack two of the security guards," Enanga said.
It was the guards, Enanga said that called a mob that beat up Tegu and not LDUs.
Will the footage come out?
Whether or not the public will have a chance to look at the footage or not remains unclear as this is not the first time Police is confiscating video footage that pins them to a crime.
Earlier in February, Police was accused of intentionally knocking down a mobiliser of Political Pressure Group People Power who later died on the way to the hospital.
They later dismissed the claims which were made by Presidential hopeful Robert Kyagulanyi claiming that they had a video footage that would prove that Ms. Rita Nabukenya wasn't knocked by a patrol car.
After days, Police later came and announced that the footage had gotten lost, killing the case and denying the deceased's family any form of justice.
By publication time, Police was still heavily deployed at St. Augustine Chapel.
Comments
comments