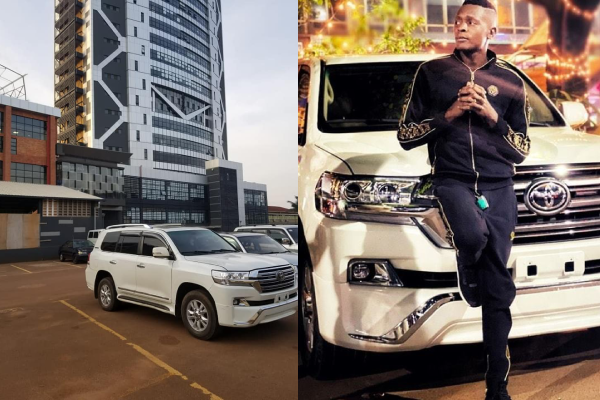 The Anti-Corruption court has issued summons for local musician Joseph Mayanja alias Jose Chameleone over an undeclared imported car, The Tower Post has learnt.
According to the summons which were issued by Chief Magistrate Ms Pamella Ocaya Lamunu, the singer is expected to appear before court on Thursday July 31st.
"Whereas your attendance is necessary to answer to the charges of being in possession of uncustomed goods, you are hereby commanded by the Uganda government to appear in the Anti-Corruption Court at Kololo on the July 30, at 9am," the summons read in part.
The singer was intercepted by URA officials in April with a Toyota Land Cruiser V8 which had South Sudan plate no. SSD 499B.
While URA officials tried to engage him in a conversation, a scuffle ensued as the singer was rushing for an event at the Palace of the Buganda Kabaka Ronald Muwenda Mutebi.
He would later agree with the officials that he would report himself to the body's offices and avail the legal paper work of the car but he didn't.
URA claims that the singer hasn't paid the import duty for his car yet he knew the vehicle was uncustomed.
Comments
comments