Police has deployed heavily in down town Kampala and areas of Kisekka market as several contestants for Member of Parliament go for nominations.
Images obtained by this website show heavily armed Police officers around the areas of Kisekka and Nabukeera plaza.
Sources on ground have told The Tower Post that the security officers are on a mission to retrieve military wear including military fatigue and red berets.
We however cannot independently verify the claims.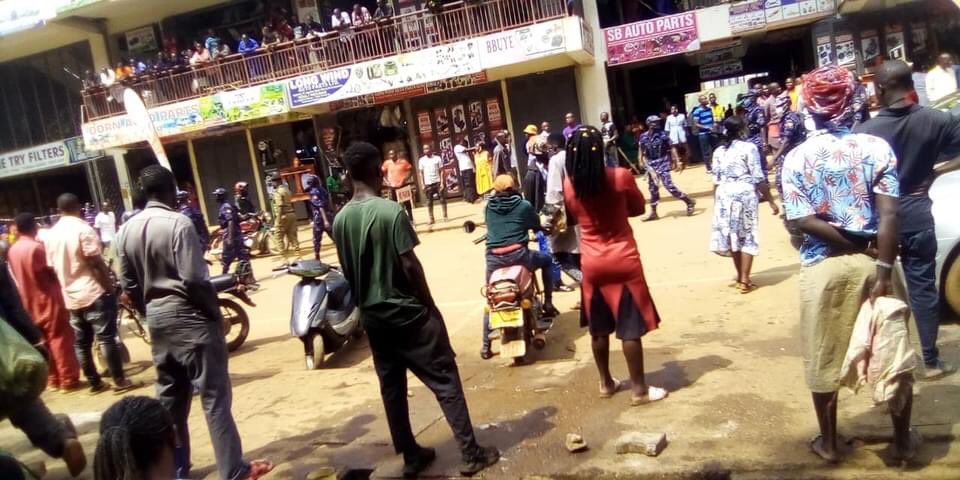 On Wednesday, army spokesperson Brig. Flavia Byekwaso warned that the security forces are mounting operations to recover any military/police patented designs calling on members of the public to surrender the items in their possession.
"Due to continued illegal use of military and police stores and other military/police patented designs, a joint operation is ongoing to recover the same from the public. All in possession of such items are encouraged to voluntarily return them," Byekwaso said on Wednesday.
In the same operation, security forces on Tuesday raided the headquarters of the Bobi Wine led National Unity Platform (NUP) from where they confiscated items including red berets and other t-shirts.
Comments
comments