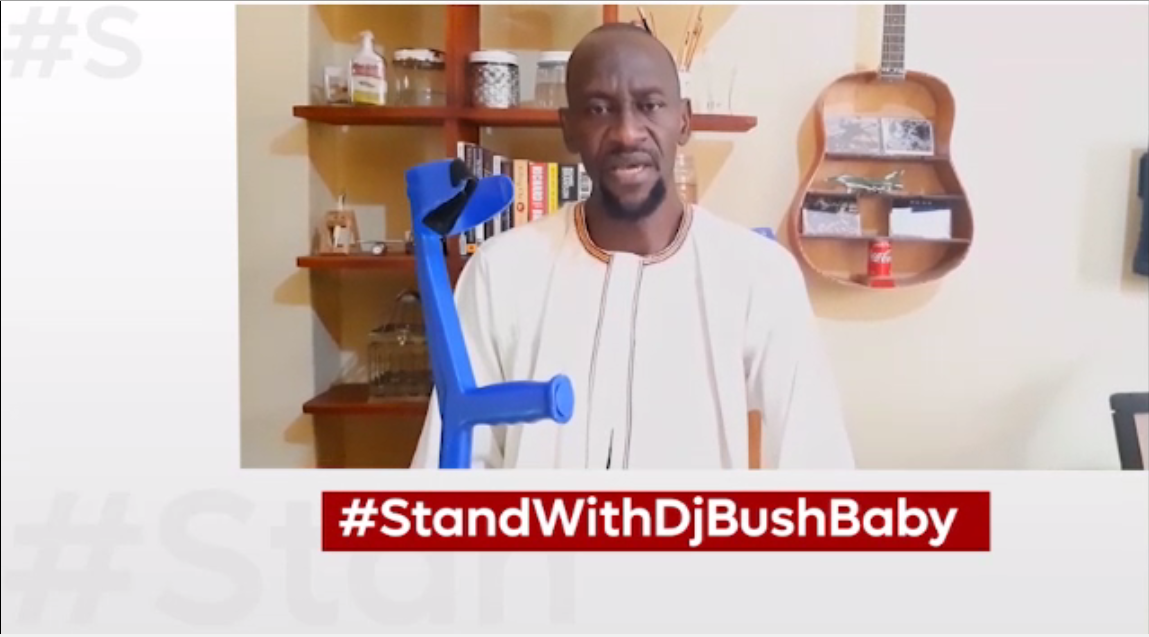 Veteran deejay and media content king Micheal Benjamin Owori, better known as Deejay Bush Baby is seeking financial aid amounting to Shs 15 million to help him get a surgery.
Bush Baby who recently got involved in a near death accident has recorded a video where he calls upon his fans and well-wishers to give him a hand and help him get the medical attention he needs to save his life.
"I recently went through a near fatal accident that left me with a fractured left hip. I continued consulting with medical experts who have now confirmed that I injured some vital internal organs that are not enabling me to function as normal," he said in a recorded video seen by this website.
"It's quite a costly procedure and this is a humble call to all of you to come through and assist me. We are raising 15 million to have this procedure," he adds.
Any individual will to contribute to help the legendary entertainer can send Mobile money to +256752217561 or +256786186122.
All the numbers are his personal numbers.
Comments
comments