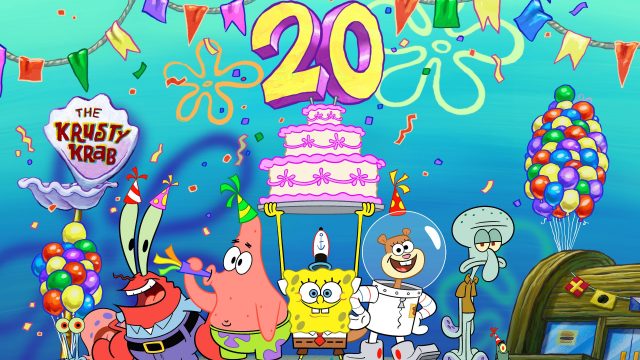 Picked up on some little quirks your child might have adopted based on their favourite kids shows?
Decide for yourself which of these resemble your child's personality the best!

Young Sheldon
Is your child a little smarty pants who loves his/her family, especially Meemaw? Then, they might take a little after Sheldon. Sheldon Cooper is extremely smart for his age, and his adorable quirks have everyone giggling to see what he will do and say next.
Catch Young Sheldon Tuesdays at 08:00 CAT on M-Net, DStv Channel 102.
Puppy Dog Pals
The leader of the pack and puppy lover, Bingo, is brave, kind, playful and very intelligent. Geared with his favourite catchphrase "Time for Bingo to do his Thing-o!", he is always ready for the next adventure. Much like Bingo, your child is witty and always ready to take the lead during playtime.
Tune in Wednesdays and Thursdays at 10:30 CAT on DStv Channel 309 and Disney Junior on GOtv 60 (160 Ghana and 360 Uganda).
SpongeBob SquarePants
Does your child light up the room with their contagious laughter? Do they love helping out in the kitchen and playing outside while observing all the creepy-crawlies in the garden? Then, they might be more like SpongeBob than you think!
Watch SpongeBob SquarePants on Saturdays at 12:00 CAT on Nickelodeon, DStv Channel 305 and GOtv 62 (162 Ghana and 362 Uganda).
ThunderCats Roar
Tygra is the bookworm of this group and loves sipping on delicious tea when he isn't off on an adventure. If calm, understanding and smart sound more like your children, then their personalities are leaning more towards Tygra. They enjoy keeping their brains in tip-top shape and use their powerful minds to help come up with new games on the playground.
Premiering on Monday, 25 May at 15:05 CAT on Cartoon Network, DStv Channel 301 and GOtv 67 (167 Ghana and 367 Uganda).
Curious George
What's that over there? Curious George is, much like his name suggests, very curious. He is always looking for fun things to do, but unfortunately, it doesn't always go to plan. Despite that, if like George, your child is always curious, generous and caring, Curious George is a must-watch to keep them occupied during the lockdown.
Get carried away with monkey-like fun on Wednesday at 10:32 CAT on Jim Jam, DStv Channel 310 and GOtv 61 (161 Ghana and 361 Uganda).
PinCode
Is there no limit to your child's curiosity? Can they not wait to try something for themselves? Maybe they like to take things apart and build something new with it? Much like the knowledgeable leader, Pin in PinCode, your child is always looking for adventure and has an imagination that's out of this world!
Join the adventure on Sundays at 15:00 CAT on Da Vinci Kids, DStv Channel 318 and GOtv GOtv 66 (166 Ghana and 366 Uganda).
For these and more great kids entertainment, download the DStv Now App for live streaming and the MyGOtv App to manage your subscription.
Comments
comments