If two people from two planets were to fall in love, Mbaga would be the word to describe this colorful cosmic celebration.
Nsimbi plays on this analogy to merge two worlds on their new single which combines Baganda folklore storytelling and Jewish niggun vocals merging on a bed of Zanzibari inspired East African rhythms.
A kidandali drum kick provides an irresistible baseline that many will find hard to resist the urge to dance. This is for lovers and party people all over the continent.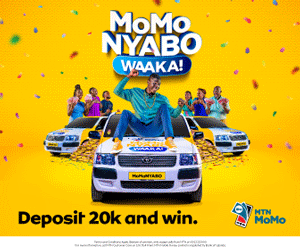 NSIMBI is a Ugandan – American international award-winning duo formed by Ugandan hip-hop pioneer GNL Zamba and American world fusion artist Miriam Tamar.
Building on the acoustic sounds and indigenous instruments of Africa, NSIMBI blends contemporary elements of "Lugaflow" hip-hop and spoken word with English/Western songwriting and vocals to merge the traditional with the modern.
Mbaga is the first single off of NSIMBI's upcoming EP Infinity. NSIMBI is on a mission to create positive, uplifting art.
Infinity is a celebration of Ugandan/East African sounds, recorded, mixed and mastered in East Africa.
We are all here as individuals, with our own journey to follow, but it's through human connection,  shared humanity, community, love that we find meaning- when we love each other, our love  transcends time, through generations, through friendships, through communities- we become  infinite, as love is infinite.  
The colorful video for Mbaga was shot on the shores of Lake Nalubale (Victoria). NSIMBI in the upper realm lay in grass singing while wearing green which is the color of the chakra responsible for unconditional love.
Later they are seen strolling as lovers on the lake side in the orange color that represents the joy and creative energy chakra.
The groomsmen arrive in boats with the dowry while the brides party arrives on boda boda bikes and the celebrations begins with both parties taking turns dancing!
African weddings are riots of colors, a celebration of life and often very diverse with all ages and people of various backgrounds in attendance.
Mbaga is the spirit of joy and exuberance that binds  lovers together!  
Comments
comments