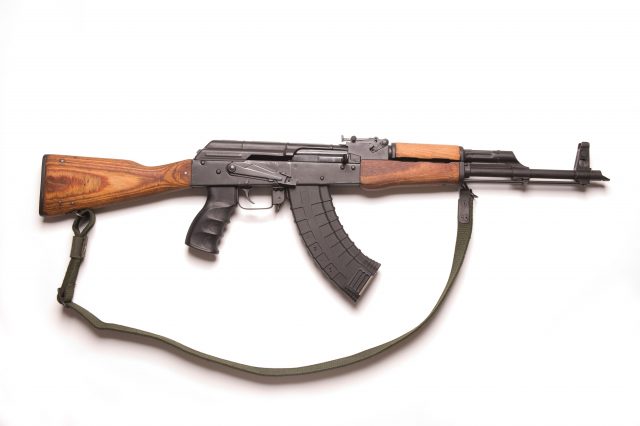 A prominent community executive chief was shot dead and an aid worker working for ACROSS sustained injuries at the Nyori refugee settlement camp in Lasu Payam of Yei River County on Sunday evening.
Eyewitnesses in the camp told Radio Tamazuj that a drunken armed man entered a local market and demanded an aid worker identified as Sam Agele to give him some money under gunpoint and immediately shot at him.
"The armed man came and terrorized the aid worker who is also a youth leader of the area and demanded him to give him some money by force and in the process, he shot at him. The youth leader tried his best to protect himself but due to many bullets flying from one direction to another, it hit the executive chief in the stomach. We were told the chief later died in the hospital," an eyewitness who identified himself as John narrated.
Moriba Doru another eyewitness said, "we were awakened by the sound of gunshots and people fled to different directions. After a short while, we heard some people crying around and we discovered it was our executive Joseph Malish and youth leader who also works for ACROSS who were the victims."
A medical doctor at the Yei Civil Hospital speaking on condition of anonymity said the youth leader was responding well to treatment.
But, speaking on behalf of his community, Lasu Payam's head chief condemned the incident and called on the government to investigate the matter.
"After the shooting happened, the executive chief who was injured in the stomach was brought to Yei Hospital for treatment but unfortunately he died," Kenyi said. "I condemn what happened and I appeal to the government that the perpetrator should be arrested and investigations carried out."
Kenyi added that the deceased was taken by his family members and the youth leader was still receiving treatment at the hospital.
Officials at ACROSS said the incident had been reported to the police and the county government and they would only comment once investigations are over.
Efforts to reach Yei River County authorities were unsuccessful.
Comments
comments