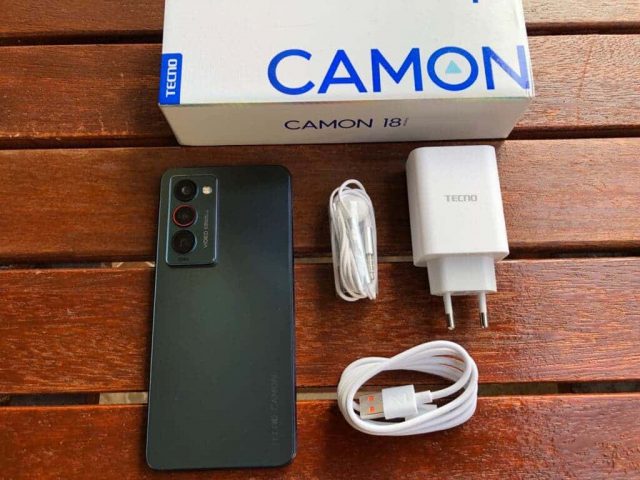 If you are a mobile photography fanatic or if you are considering venturing in mobile photography, the TECNO Camon 18 premier is a good device to look out for.
With this device, you will be able to take clear shots and you won't need a phone gimbal because the camera improvements made on the device help it stabilize itself when taking both still and motion shots.

I have been using this phone for the past two weeks and in this article, I describe my experience with the device, what I liked and what can be improved.
Display
The TECNO Camon 18 Premier has a 6.7inch AMOLED display with 120Hz refresh rate. It has a bright display and it's easily usable outdoors.
The phone's colors are very vibrant and with its screen size, it's very good for consuming media and needless to mention, good for mobo gamers.
Watching Youtube and Netflix on this device is seemless.
Processor
The TECNO Camon 18 Premier comes with a mediatek Helio G96 processor and just like the G95 processor, it is still a 12nm processor but faster in this case.
With the Helio G96 processor, you get fast scrolling which is further enhanced by the 120Hz refresh rate, fast and reliable 4G connectivity speed based on your Internet service provider (I used MTN Uganda for testing this), dual 4G sim support and gaming is okay.
For multi tasking, the Tecno Camon 18 is a breeze because it comes with 8GB of RAM so anything you throw at it, you can be assured that it will handle it and retain it in the background while you continue to run your current tasks.
Unlike the previous Tecno devices, the Tecno Camon 18 premier doesn't have ads and also the user interface on it; the HiOS v8.0 has been cleaned up.
You will notice a big difference in the notification area and the icons are way better and improved.
The funny ringtones still exist; oops; but when you buy the Tecno Camon 18, you will surely fall in love with the clean interface of the HiOS v8.0.
For updates, rumours have indicated that the TECNO Camon 18 will get Android 12 update which will be a big leap for TECNO as a phone manufacturer.
Camera
The 32MP front facing camera, when used in bright light captures skin tone very well. Some times it can be a bit too sharp but it produces pretty good selfies.
The same camera can shoot videos in 2K but if you want image stabilization, it can only shoot that in 1080p.
On the rear end, the Tecno Camon 18 Premier has a 64mp main shooter, a 12mp Ultrawide camera which is also the gimbal camera and an 8MP periscope telephoto camera.
The main camera takes very decent photos; colors look as natural as they can be. The bokeh shot looks very good.
For photos, the camera can zoom from 5x to 60x while for videos, it can only go up to 15x.
Battery
For the battery, the TECNO Camon18 Premier comes with a 4750mAh battery with a 33 watts fast charger.
To charge this phone from 1-100%, it took me about 1hour and 12minutes which is pretty fast but some times, it can take just one hour.
For my usage, I got about seven hours' screen time with full 4G on and without wifi. I am not big on mobo gaming but I am good friends with Netflix.
Verdict
On the plus side, the Tecno Camon 18 is a very good build and the performance is very impressive for such a budget smartphone. The device is available on the market at a recommended retail price of UGX1,280,000.
The device's camera is seamless for both still and motion shots. If you are planning on starting a vlog and you are worried about your starting capital, a TECNO Camon 18 Premier can be a good start.
On the negative side, the mono stereo speakers kind of spoil the vibe for the device. Only if it had dual speakers, it would have been even better.
Comments
comments