Cancer survivors treated at IHK encouraged the public to have annual wellness checkup to enable them detect cancer cells and any other health related complications early enough. They indicated that the effects of suffering from terminal illnesses such as cancer were detrimental both to the patients and their loved ones causing financial and mental distress. This was during the launch of the wellness campaign on Friday 17th December 2021 at the hospital.
Dr Annette Kugonza Khing in her comments during the wellness campaign said; "During a wellness checkup, an individual consults a doctor who examines them physically requests for some laboratory and radiology investigations depending on the risk factors such as age group and family history one may have. Based on the results, the doctor advises the individual on how to continue living a healthy lifestyle if they are well. In case the diagnostics indicate anything unusual, the doctor may request for more tests to confirm the diagnosis and offer treatment or refer a specialist for further management."

"When diseases are detected early, the patients can be treated and recover fully however late diagnosis reduces the chances of recovery and may involve costly management." He added.
Akiiki a 73-year-old survivor from Hoima had cancer of the colon which also runs through her family and lost her husband to prostate cancer when the doctor diagnosed her with cancer. "I lost 3 of siblings to cancer and so the news of my diagnosis felt like a death sentence. The doctor asked me to disclose to my family especially my children. It was very difficult, I hid and cried alone but later gathered the strength and told my family. One of her sons refused to acknowledge the situation and insisted it was not hereditary in the family." She commented.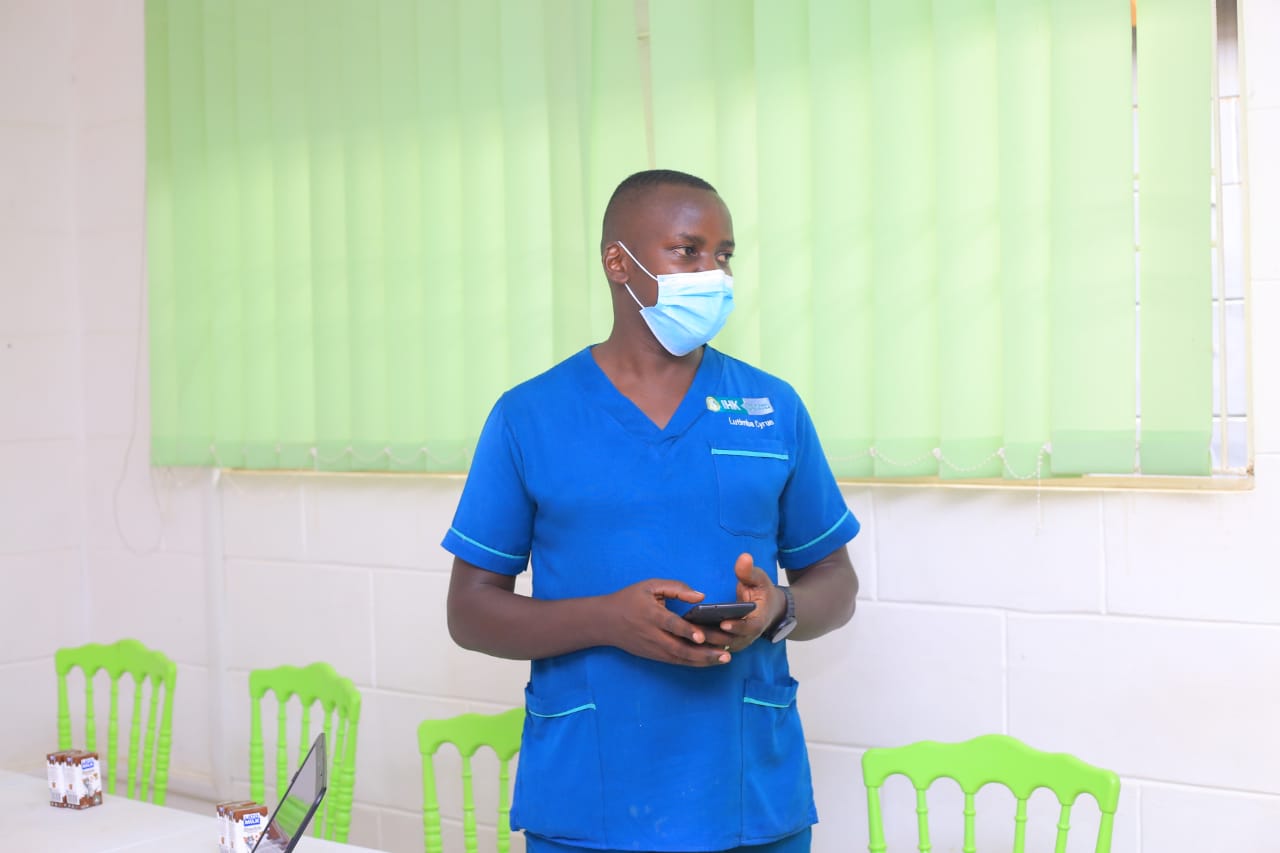 "The chemotherapy experience was very challenging with many of my friends discouraging me from taking the medication, but i stood strong and persevered through it all until September 2021 when I last had chemotherapy and now i feel well and happy to know that I have fully recovered with no trace of cancer." she added
Anthony one of the attendants had a mother with endometrial cancer and he stated that, "She went for partialhysterectomy, and we thought she would get better, only to get worse thereafter. We got admitted to IHK, and on examination, the cancer had already spread all throughout the body".
Anthony and his family thought that their mother would make it through all the six cycles when she got back to her feet after 3 cycles. Unfortunately, chemotherapy greatly affected her liver and kidneys to finish her cycles thus requiring palliative care. Frank lost his job to take care of his sick mum and even though she lost the battle in August 2021, he felt that he did his best to see her off with all the care and attention a child could give to their sick parent. The loss of his mother did cause great financial and emotional stress to his family.
Healthy individuals are encouraged to have wellness checkup to curb health related concerns early and manage them with a guidance of medical advisors. Individuals at risk include senior citizens aged 60 years and above as well as individuals with a health history of cancer and other fatal diseases such as diabetes in family.
Comments
comments