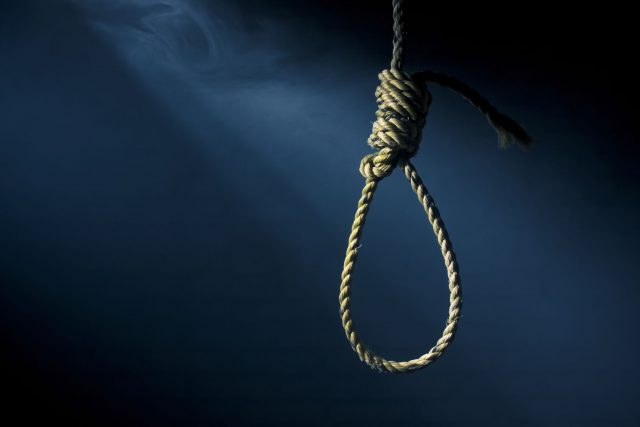 South Sudan says it would uphold the death penalty despite repeated calls for moratorium on executions in the country.
The decision was reached after the Council of Ministers meeting chaired by the president listened to a report presented by Justice and Constitutional Affairs minister, Ruben Madol Arol on the 40th session of the Universal Periodic Review report on human rights and the rule of law in South Sudan.
South Sudan's Information minister, Michael Makuei said the Universal Periodic Review report was referred to the Parliament for further discussion.
"The report was presented by the minister of Justice and Constitutional Affairs and it was passed unanimously and would have to be presented to the next level of legislation. Thereafter, we listened to the report of the 51st session of human rights in Geneva and this was connected to the resolution which was passed for capacity building in South Sudan," he told reporters.
Makuei said cabinet did not except the request for South Sudan to abandon the death penalty since it does not conform to the country's laws.
"We cannot at this time change it until we reach a certain stage where people can understand and that is the time it will be put aside, but as of now, these are deterrent actions and this is the only thing that can make people not commit offenses," he stressed.
According to the minister, abolishing the death penalty would encourage South Sudanese to commit heinous crimes.
"If you abolish the death sentence, it will be worse because going to prison for maximum years or life imprisonment in South Sudan means serving 20 years and a year in prison is 9 months. So, it is a very short period where you can kill somebody and serve your sentence and come out, yet you have already killed a person," he said.
The minister further said cabinet again reiterated that the United Nations Human Rights Division should conduct capacity building and at least each ministry should nominate one person to benefit from the capacity building.
South Sudan's Penal Code 2008 permits execution by hanging for several crimes, such as murder, bearing false witness resulting in an innocent person's death, and aggravated drug trafficking.
Over 100 countries, out of 195 globally, have reportedly abolished the death penalty. In 2017, however, South Sudan and Somalia were the only countries in the region that carried out judicial executions.
Comments
comments