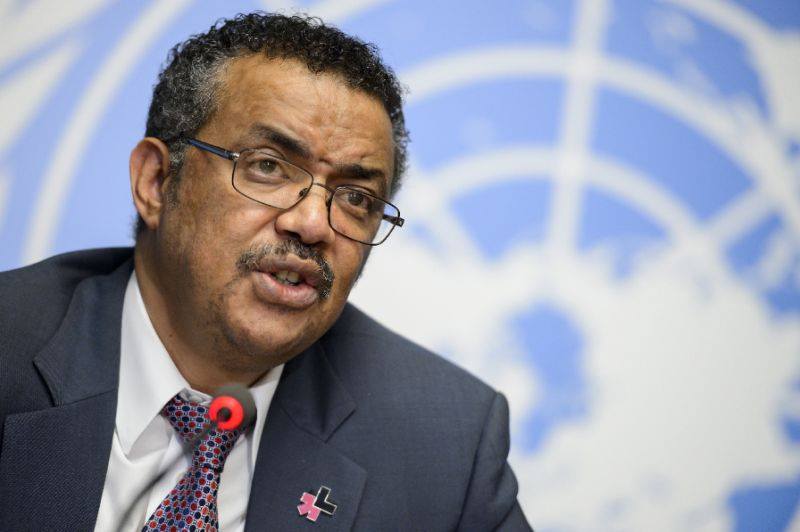 Dr Tedros Adhanom, Ethiopia's former health minister, has been elected the new director-general of the World Health Organisation (WHO).
Dr Tedros was voted in a poll exercise that lasted five hours in Geneva Switzerland on Tuesday.
He beat British candidate David Nabarro after two rounds of voting.
Voting was done by health ministers from 185 countries. Dr Tedros garnered 133 votes.
Previously, the exercise had attracted six candidates two years ago.
He becomes the first African and a non-medical doctor to head the UN agency.
PROFILE
Age: 52
FAMILY LIFE
Married
Father to five children
Lives in Ethiopia
PREVIOUS ROLES
Ethiopian Minister of Foreign Affairs (2012-2016)
Minister of Health (2005-2012).
Chair of the Board of the Global Fund to Fight AIDS, Tuberculosis and Malaria
Chair of the Roll Back Malaria (RBM) Partnership Board
Co-chair of the Board of the Partnership for Maternal, Newborn and Child Health.
QUALIFICATIONS
Internationally recognised malaria researcher
PhD in community health
PRIORITIES
Advancing universal health coverage
Ensuring WHO responds rapidly and effectively to disease outbreaks and emergencies.
Putting the wellbeing of women, children and adolescents at the centre of global health and development
Helping nations address the effects of climate change on health
Making the agency transparent and accountable.
Comments
comments