The International Committee of the Red Cross (ICRC) has, in the wake of the growing insecurity and political instability in South Sudan, appealed for more support from Uganda's President Yoweri Museveni to ensure end to the civil war.
Addressing a press conference in Kampala, Uganda on Monday, ICRC President Peter Maurer, who had returned from a four-day tour of the war-torn nation, said the situation in South Sudan was deteriorating each day, with cases of gross violation of human rights.
"The conflict has had enormous effect on people's lives. I'm planning to meet President Museveni and we discuss how to restore political stability in South Sudan. I know he will manage because of his influence and standing," Maurer told reporters.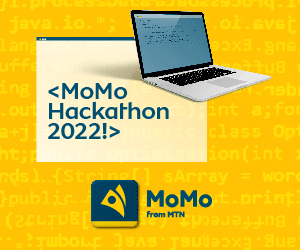 The ICRC President, during his visit, also held meetings with South Sudan President Salva Kiir, opposition leaders and other relevant stakeholders, who included the country opposition party leaders.
"There is no military solution to the problem. It's better to solve the problem politically," Maurer said.
Maurer said a third of South Sudanese nationals are currently refugees in neigbouring countries, adding that ICRC has spent more than $110m in one year providing them with humanitarian services.
The ICRC president called on all relevant actors to intervene in meeting the health and other basic needs of the South Sudanese.
The United Nations refugee agency (UNHCR) said Thursday that the numbers of South Sudanese refugees currently living in Uganda exceeded one million, amid calls for urgent additional support.
Majority of the refugees, the agency said, are women and children.
"Over the past 12 months, averages of 1,800 South Sudanese have been arriving in Uganda every day," UNHCR said in a statement.
"In addition to the million there, a million or even more South Sudanese refugees are being hosted by Sudan, Ethiopia, Kenya, Democratic Republic of Congo and the Central African Republic," it added.
According to the UN agency, however, over 85% of the refugees who have arrived in Uganda are women and children below 18 years.
"Recent arrivals continue to speak of barbaric violence, with armed groups reportedly burning down houses with civilians inside, people being killed in front of family members, sexual assaults of women and girls, and kidnapping of boys for forced conscription," said UNHCR.
As of refugees arrive, it said, aid delivery is increasingly falling short.
The UN agency underscored that although $674 million is needed for South Sudanese refugees in Uganda this year, so far only a fifth of this amount, or 21%, has so far been received. But although a total of $883.5 million is needed for the South Sudan situation, only $250 million has reportedly been received.
Comments
comments