Singer Bobi Wine and Namboole Stadium have set a new date for the Kyarenga Concert to be held at Mandela National Stadium, Namboole.
Uganda Police and Namboole Stadium management rejected the October 20 concert on grounds that the stadium was booked.
Police chief IGP Martins Okoth Ochola, through the head of police operations Assuman Mugyenyi, had insisted Bobi Wine would not hold a concert at Namboole until the start of next year.
IGP Ochola Tells Bobi Wine to Forget about 'Kyarenga' Namboole Concert Until 2019
But according to documents seen by The Tower Post's entertainment desk,  Bobi Wine's Kyarenga concert will now happen on November 9.
However, the show has been cleared on three conditions.
Conditions for Bobi Wine Kyarenga Namboole Concert
Acting Namboole stadium managing director Roland Kyalisima has set three conditions that Emma Serugo, the Bobi Wine Kyarenga concert manager must fulfil.
These include:
Getting police clearance
Paying full hire charges by October 29
No access to the turf/grass during the concert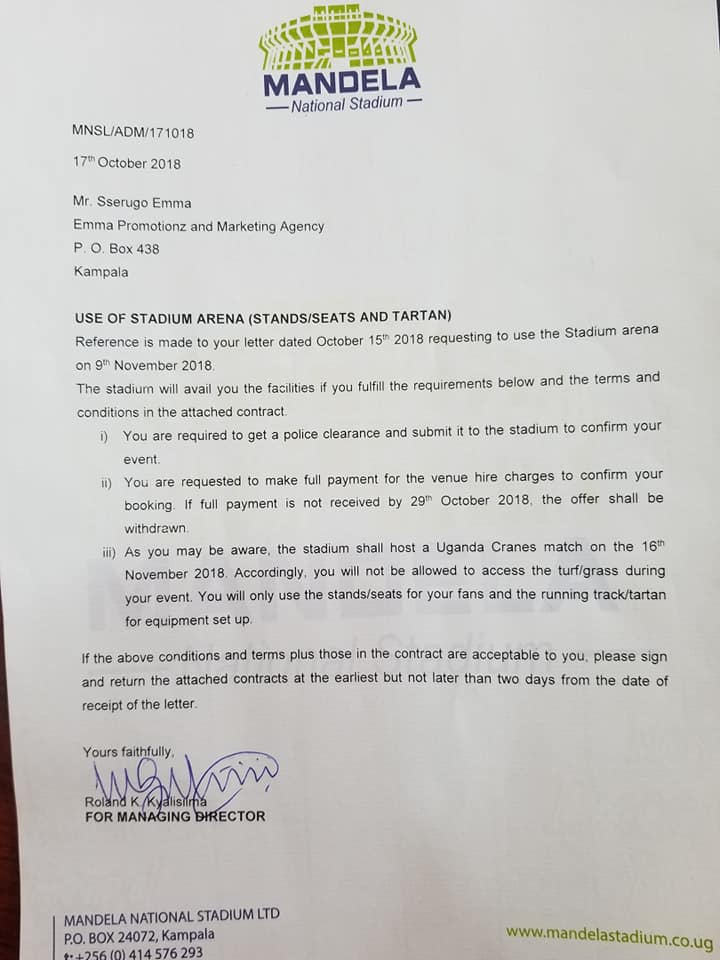 Agreement between Namboole Stadium Management and Bobi Wine Kyarenga Concert Manager Emma Serugo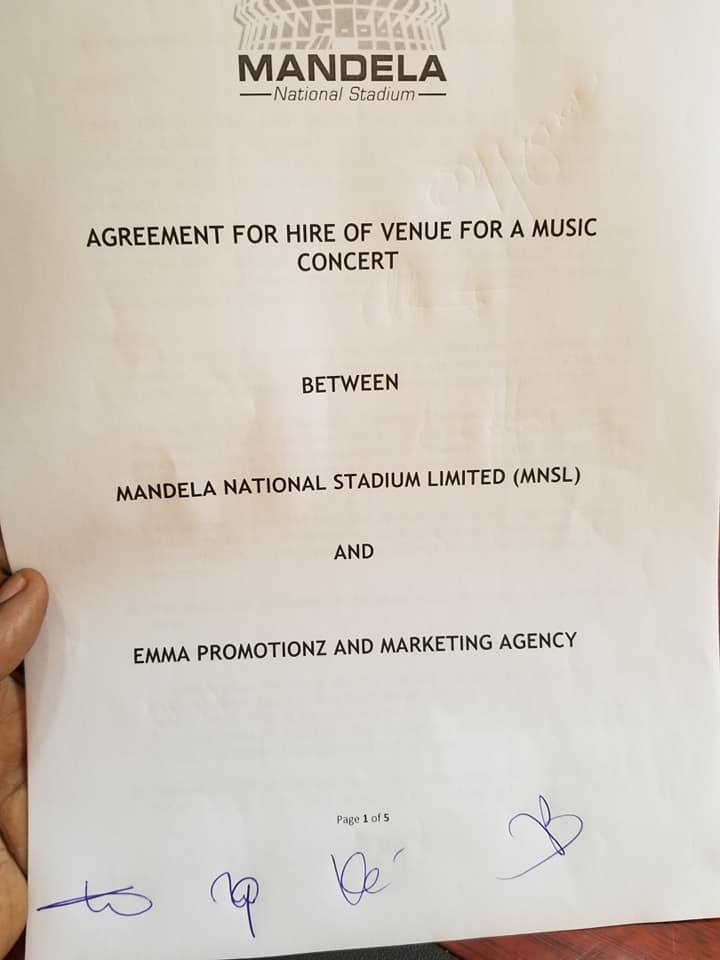 Comments
comments