St Benard's Mannya SS Rakai School Fire: First lady and education minister Janet Museveni has urged communities to ensure that they don't raise insensitive children.
Speaking during her visit at St Benard's Mannya secondary school in Rakai district on Monday, Mrs Museveni noted that a community-based approach to parenting would make children selfless and sensitive.
"I understand that there are some students who had been dismissed from the school for misbehaving and they are suspected to have a hand in this incident," noted the first lady.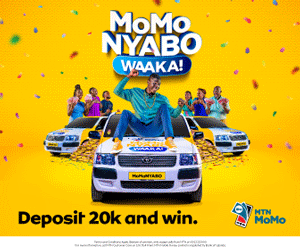 "I implore members of the community to guide such children so that we do not raise children who are insensitive and self-centred."
At least three students, a warden and two teachers were arrested in connection with the fire on a dormitory that claimed 10 students.
10 Students Pperish in St Bernard's SS Mannya Fire
The arrested are Stephen Kankiroho, Dickson Kisuule and Enoch Mugurusi – Form Four students who had been suspended; teachers Achilles Mugerwa and Johnson Mugisha; and school warden Adolf Kaggwa.
Update on Rakai School Fire
But junior education minister in charge of higher education John Chrysestom Muyingo put the number of arrests at eight.
"So far, eight suspected arsonists have been arrested," Muyingo told parliamentary plenary on Tuesday.
Minister Muyingo also revealed that government had "made some financial contribution to the bereaved families to assist with burial expenses and to each of the families of the injured students towards medical expenses".
Students — excepts senior four and six candidates doing their national examinations — have been sent home.
He further cautioned schools on safety.
"All Heads of education institutions, School Management Committees and Board of Governors are reminded to strictly observe and adhere to the Security Guidelines issued by the Inspector General of Police for ensuring safety and security of lives of students/pupils," said Muyingo.
"In particular, measures should be taken to enhance their preparedness and capacity to respond to fire emergencies, including provision of fire extinguishers and fire-fighting skills for all members of the school community, including the students."
First Lady Janet Museveni Curses Criminals Behind Rakai School Fire, Says Government Will Catch Them 
Mrs Museveni also told the school government would catch the arsonists.
"It is our responsibility as Government to search and find the people who did this, so that they be judged accordingly; and we shall do it," she said.
……………………………………………………………………………………..
………………………………………………………………………………………
Comments
comments