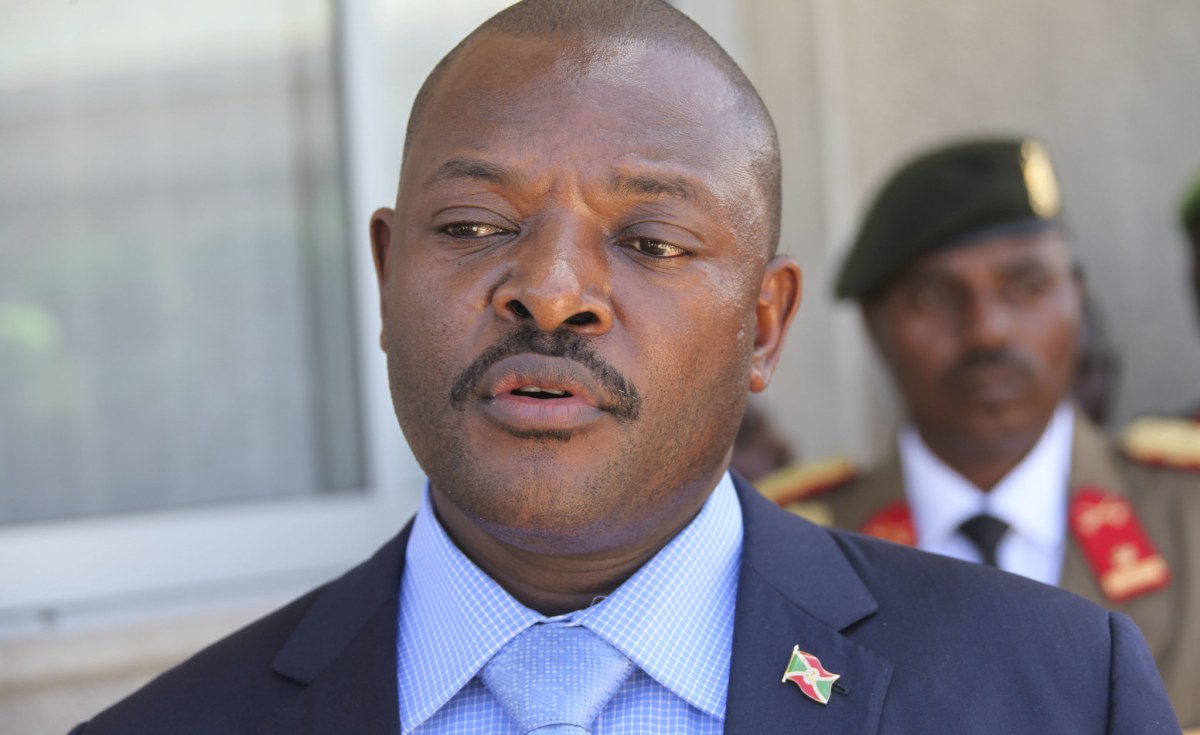 Burundian President Pierre Nkurunziza has died.
The news was announced by the Burundian government on Tuesday afternoon.
"The Government of the Republic of Burundi announces with very great sadness the unexpected death of His Excellency Pierre Nkurunziza, President of the Republic of Burundi," the government said in a statement released on Tuesday.
Nkurunziza's death "occurred at the Cinquantenaire Hospital in Karusi following a cardiac arrest."
According to the statement, the President got a cardiac arrest on Monday and passed on Tuesday.
The casue of his cardiac arrest remains a mystery.
By the time of his death, Nkurunziza had negotiated a step down and he didn't participate in the recently concluded presidential elections.
He served as Burundi's President since 2005 and has led the nation since then although there has been a lot of controversy surrounding his leadership.
In 2015, Nkurunziza was controversially nominated by his party for a third term in office. Supporters and opponents of Nkurunziza disagreed as to whether it was legal for him to run again, and protests followed.
On 13 May 2015, a coup attempt against Nkurunziza occurred while he was out of the country; the coup leader, Godefroid Niyombare, claimed to have ousted Nkurunziza, but Nkurunziza loyalists disputed the claim.
Facing resistance from Nkurunziza loyalists, the coup collapsed and forces loyal to Nkurunziza appeared to be back in full control by 15 May.
The government maintains he died of a cardiac arrest although more investigations are in place to ascertain the exact cause of the President's death.