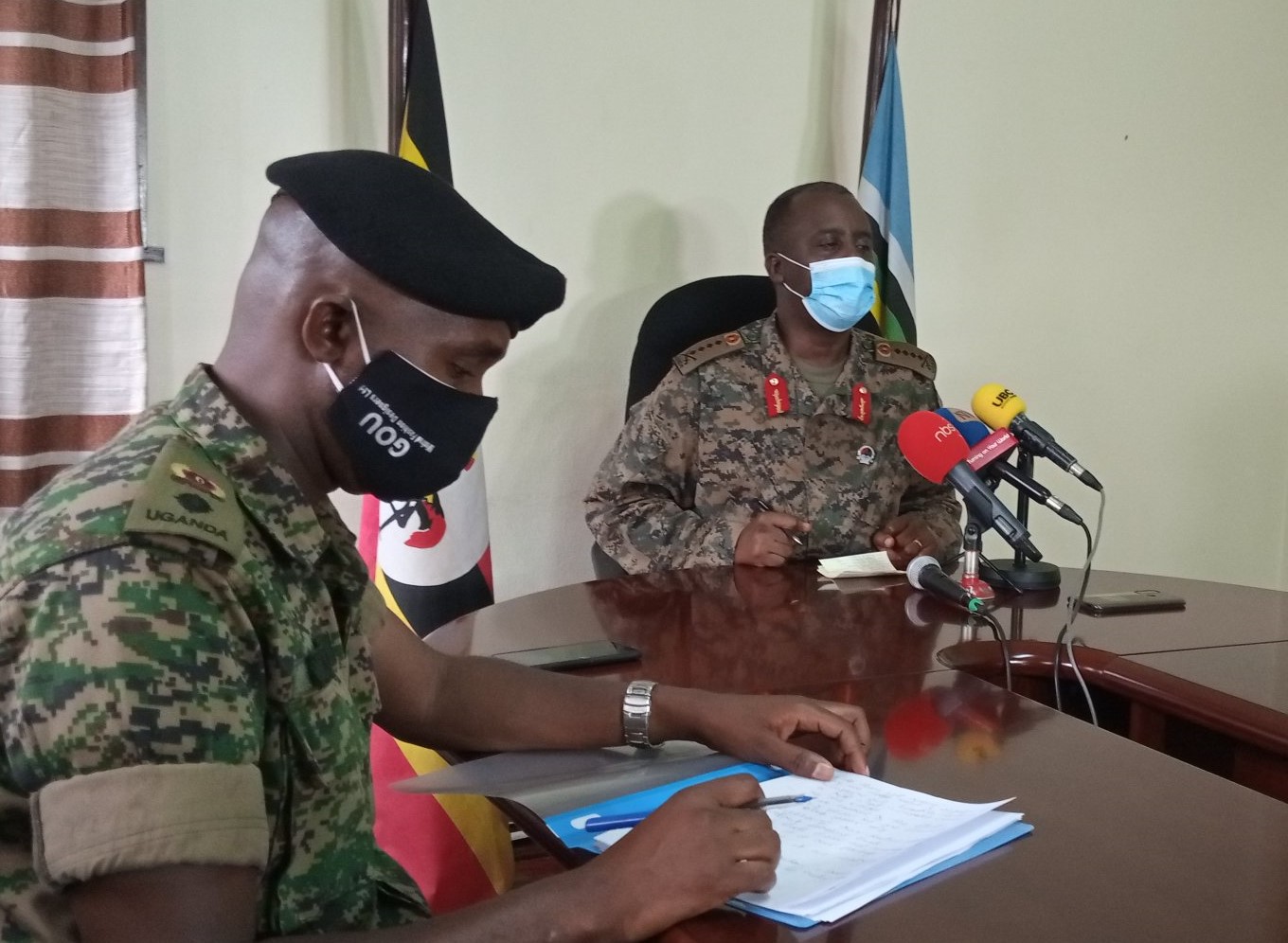 UPDF Chief of Defence Forces Gen David Muhoozi has issued a public apology to civilians and journalists who were battered by uniformed security officers in Kololo on Wednesday afternoon.
Several journalists were badly beaten and hospitalized as they covered former presidential candidate Robert Kyagulanyi alias Bobi Wine taking a petition to United Nations Human Rights Commission.
Bobi Wine was petitioning the commission over abductions, kidnaps and torture of his supporters that has been happening since the January 14th elections.
The battered journalists included Irene Abalo (Daily Monitor), Cliff Wamala (NTV), Timothy Murungi (New Vision) and Josephine Namakumbi (NBS) among others.
While addressing a press conference at Mbuya Military barracks on Thursday morning, Gen Muhoozi promised to make investigations, find out the errant officers who beat up journalists and take disciplinary action within two days.
"We are humans and we make mistakes. Going forward, we shall meet and agree with journalists on how we can do our jobs without colliding with each other."
He added that the military curriculum will involve training officers on the role played by journalists and how to treat journalists when they meet in the field.
"Action against the culprits, training, and engaging the media will avoid the frequency. It is not our desire to assault and apologize," he said.
Gen Muhoozi further promised that the military shall purchase cameras which will be carried during operations to help them tell their own story and gather evidence so they can reprimand errant officers.
He pledged to assist the victims of yesterday's events to make sure they get the needed medical treatment.
"We shall offer a package of remorse which includes catering for what our errant people have done. The injured will get a package for treatment."
Comments
comments