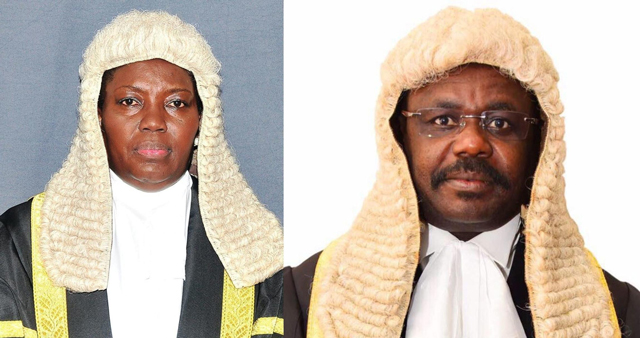 Parliament has rejected a proposal that would provide for the voluntary resignation of the Speaker and the Deputy Speaker.
Clement Obote Ongalo, the chairperson of the Rules, Privileges and Discipline commitee of Parliament had fronted the proposal on grounds that the current Rules of Procedure do not provide for a Speaker or Deputy to voluntarily resign. However, the rules provide for the impeachment of the two leaders.
Ongalo proposed a raft of amendments including banning campaigns for the Office of the Speaker, relaxing the requirements for one to contest for the East African Legislative Assembly (EALA), adminstration of oath, reduction in the number of committees on which each MP sits and increasing the days of sitting of Parliament.
As he defended the proposal on Wednesday, Ongalo said that they are trying to ensure that MPs are aware that the Speaker can resign, but also formalise the process by putting it in the rules book for reference in the event that the office bearer wishes to voluntarily quit. But his counyetparts rejected the proposal saying that it could be used against the Speaker or the Deputy.
Jinja East Member of Parliament Paul Mwiru said that the new rules could be used against the speakers especially on the processes of resigning.
Silas Aogon, the Kumi Municipality MP said that there is no need to amend the rules, because this process is already catered for in the constitution. Similarly, the Speaker of Parliament Rebecca Alitwala Kadaga said that it is better if the rules are left to remain the way they are.
Parliament also banned public campaigns for the Speaker race, and rejected a proposal to have Parliament sit for five days a week. Moses Ali, the First Deputy Prime Minister had said that cabinet sits on Monday and its advisable that the plenary sits from Tuesday to Friday. However, this was also rejected by the Muslim community who said Friday is a day for prayer.
MPs also rejected a proposal to have an MP seat on a single committee, saying that members cannot be stopped from learning by visiting or sitting in another committee. James Kakooza, the Kabula county MP said that attending more than one the committee has been beneficial for his experience in Parliament, and any changes to this would be detrimental to the leguslative process.
Ongalo Obote conceded and had the clause deleted.
Parliament, however, adopted the committee's report to create permanent sitting positions for independent Members of Parliament (MP) and other special category groups which include Uganda People's Defense Forces (UPDF). Currently, yhe government side seats on the right hand side of the Speakers seat and the left-hand side is reserved for the opposition. The Independent and the army has been sitting directly at the front of the Speaker.
Parliament also passed a nomination fee of three million shillings for aspirants for the East African Legislative Assembly (EALA).
—————-
By: URN