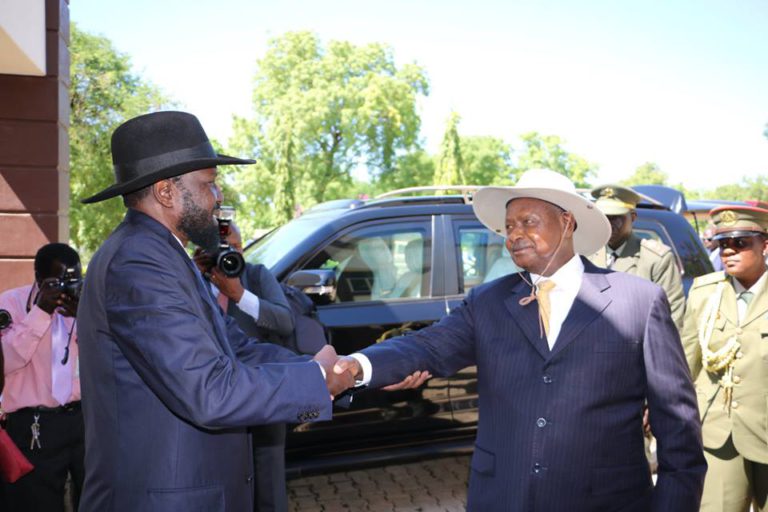 Uganda's President Yoweri Museveni on Monday attended the launch of South Sudan national dialogue in Juba, with a call on both government and the opposition to stay clear of tribalism.
The current conflict pits President Salva Kiir and his sacked deputy Riek Machar, and has reportedly took tribal undertones with Dinka and Nuer (tribes of Kiir and Machar) suspicious of each other.
"I hear you talking about (your tribes); Dinka, Nuer, Equatorians, Shilluk…where did you get the 99% (support during the 2011 independence referendum)? was it one tribe?… it wasn't one tribe, so why do you let them down?" Museveni asked.
He warned that tribalism could sink the world's youngest nation further.
"There are three problems; misuse of identity. This can paralyze and endanger any nation. Why insist on identity at the expense of other people. The issue of identity broke up Sudan… "Yes, identity is important but it can be misused.
"Why are you not concerned about prosperity, about common interests? Emphasizing identity and forgetting common interests is very dangerous. Our other disadvantage is backwardness in technology and science."
Comments
comments